07.05.20
Kia ora everyone! So during lockdown, not only was I busy painting a whole new series, but I was also commissioned to design a pretty important Logo to help our locals recover and move forward together... The campaign has just been launched today!
"Live, Shop, Love, Local. is all about encouraging Kiwis to support local businesses and spend thoughtfully to recover our economy faster and keep those local businesses we love up and running. Visit our website to find out how you can get involved and download free symbols to share your localness! This shows Kiwis that you are local and support local, reminding everyone to think about how they use their spending power!" https://www.facebook.com/liveshoplovelocal
https://liveshoplovelocal.co.nz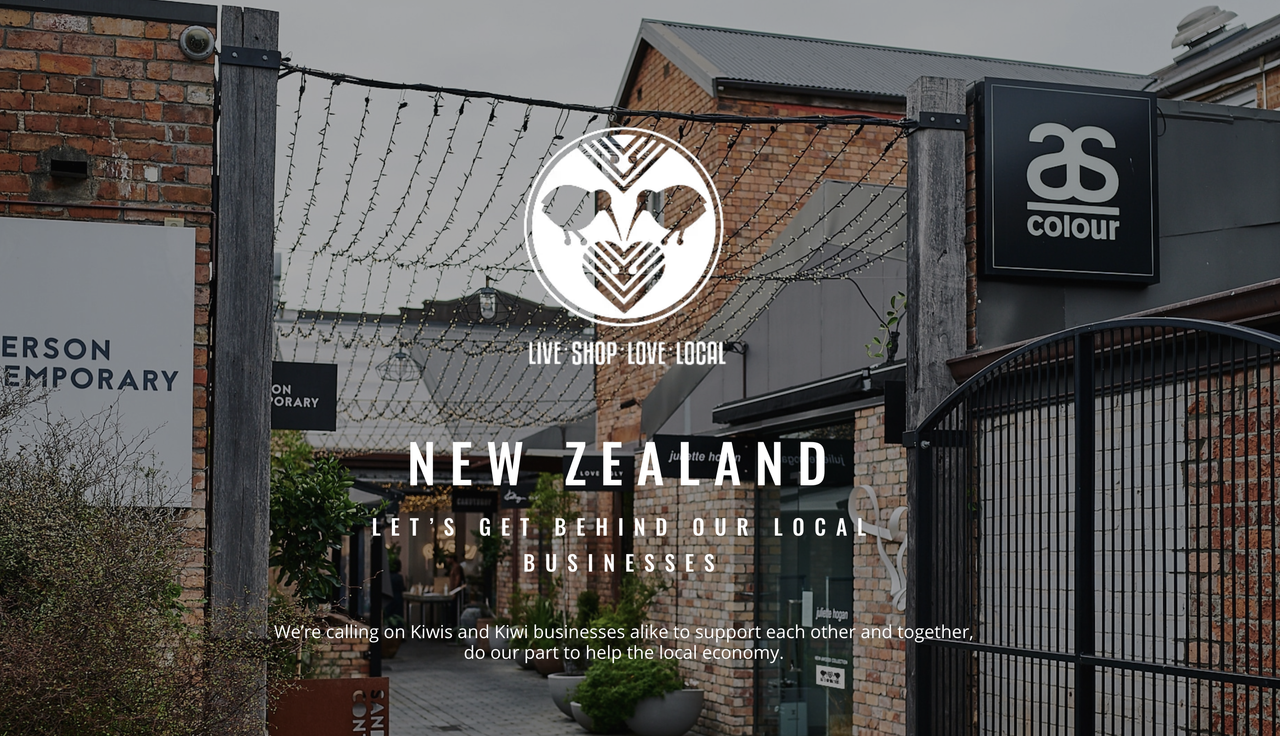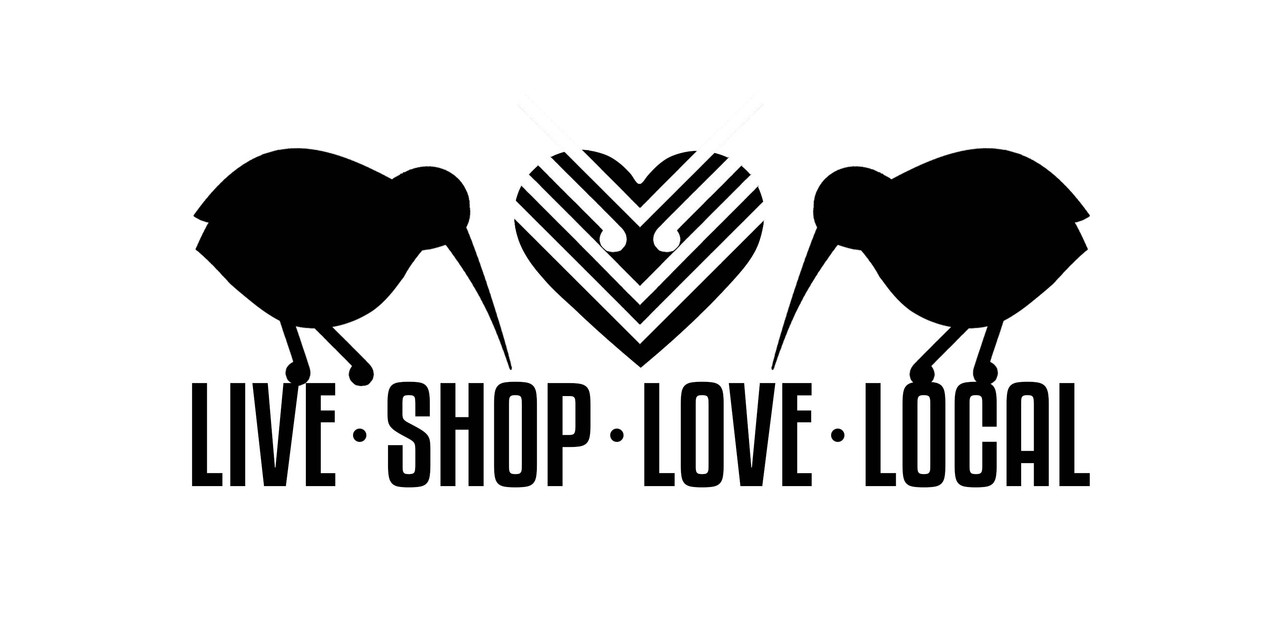 30.04.20
'Feeling the Pause'
flashé (acrylic) on wood
100cm x 100cm
Following on from 'Finding the Light', I have just completed my next work in this new series of ideas and exploration created during lockdown... 'Feeling the Pause' takes inspiration from the hues of our sky and sea during this time where we have been enforced to pause... Somewhat uncomfortably in the silence of the streets and the quiet of our homes... And then awaken to the calm and the beautiful birdsong and cheery flights of fantails that have seemed to appear throughout Aotearoa bringing messages of hope... The triangles, a recurring symbol across all of my works, represent the courage and protection, guidance and strength which we have all needed during this trying time...
The skies and seas have cleared throughout the world in this brief but poignant moment in history, and that feeling of pause will never be forgotten and may never be felt again... Or perhaps just not again in our lifetimes... But certainly a time to appreciate the lessons and gifts this time has given us and to be remembered always...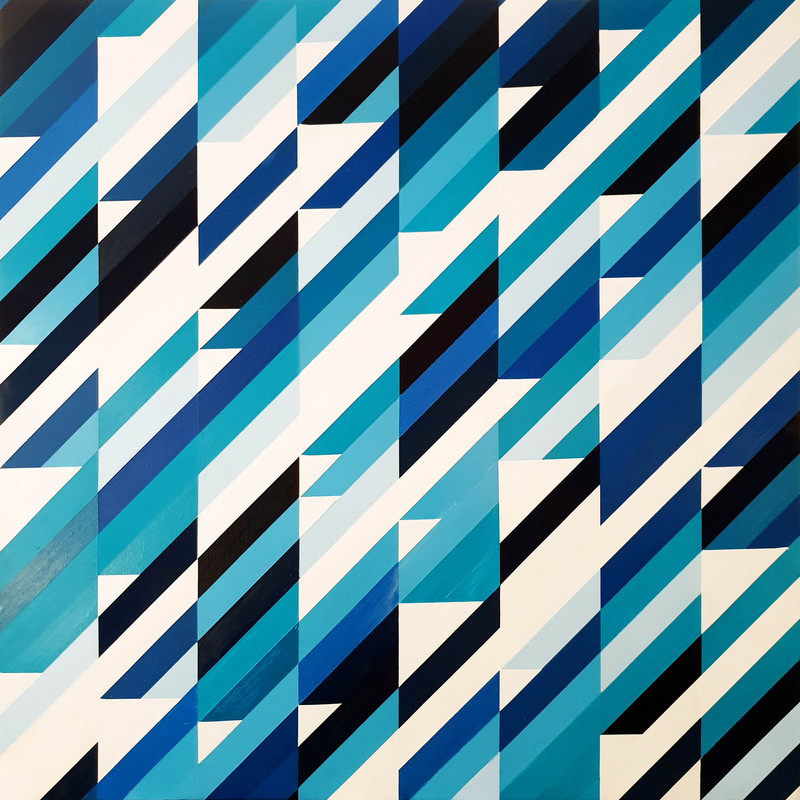 09.04.20
Wow what a crazy time we are living through at the moment... I'm so happy to have finished this work just in time to celebrate our 'official' halfway marker of lockdown in New Zealand.
'Finding the Light'
acrylic on board, 100cm x 100cm
This new work is a reflection of how I have seen humanity, across the globe, respond to this unprecedented situation we are currently living through... And how, despite the sincerely difficult times we are all facing, we have also been made aware of so many things to be grateful for and are seeing our lives, our connections with our families, our neighbours, our communities, our people and perhaps our perceptions in a new light...
The many shades of gold are associated with illumination, love, compassion and courage that is shining through in our society at present... The triangles, a recurring symbol across all of my works, also represent courage and direction and is a prominent symbol used in Fijian Tapa (simplified shark teeth) which represents protection, guidance and strength.
This painting marks a beginning of a whole new series for me which I feel also represents a whole new time in history for all of us... Although this time is difficult, I am excited to see what good it brings to us in a new world...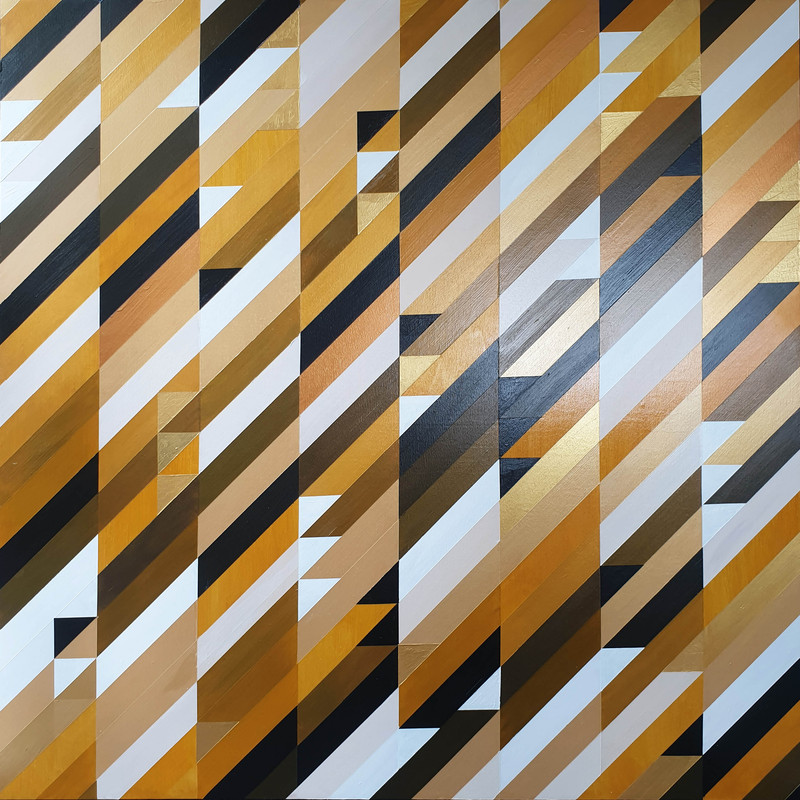 21.11.19
It's been a really busy time in my Art world lately with new projects, exhibitions and paintings on the go! I'm excited to share I have a new representative gallery in Parnell and am hanging in some amazing company... Thank you @black_door_gallery_ I look forward to working with you!
'Convergence' available now at Black Door Gallery
Metallic gold & black flashe (acrylic) on canvas
130cm x 130cm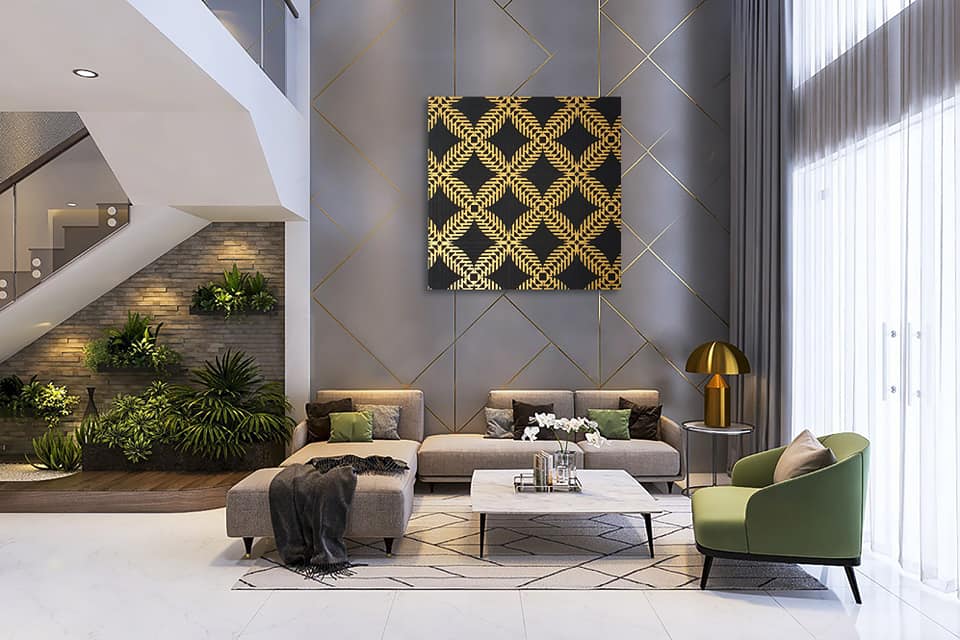 Convergence is defined as the act of converging; especially moving toward union. In this painting I am referencing the union of multiple cultures utilising symbolism and patterns in coming together to form a unified whole. I have referenced the pacific frangipani pattern with respect to my son's pacific heritage and combined features of the celtic cross (beneath the gold layers) in reference to my Scottish grandfather which is symbolic of hope, life and balance. The diamond traditionally means 'unbreakable' and coupled with the repeated triangle – a common symbol found in Fijian Tapa that features throughout my works; symbolise strength, forward movement and direction.
12.10.19
* Artweek Auckland * 12th - 20th Oct 2019 *

I'm excited to share my latest work 'Frissonner' which is part of a group exhibition 'Be Happy' for Auckland Art Week, opening today at Flagstaff Gallery in Devonport!
'Frissonner' was especially created for this show; I wanted to portray the feeling of energy, passion and strength that I get from painting and creating works that speak to others. I was so fortunate to catchup with two french artists in Paris a few weeks ago who provided me with the perfect title I was looking for! 'Frissonner' is a french term for something that gives you a good chill, shudder or shiver like when something excites you and you get goosebumps... just like I had felt from seeing all the Masters' works at Musée D'Orsay that morning... Happy Art Week everyone!
'Frissonner'
acrylic on canvas
120cm x 120cm
20.09.19
I've been having a lot of fun creating these in situ visuals lately... (my graphic design career is definitely coming in handy!) I think it helps to see my paintings and prints in this view to give a sense of scale and also could spark ideas on how they could look in your home!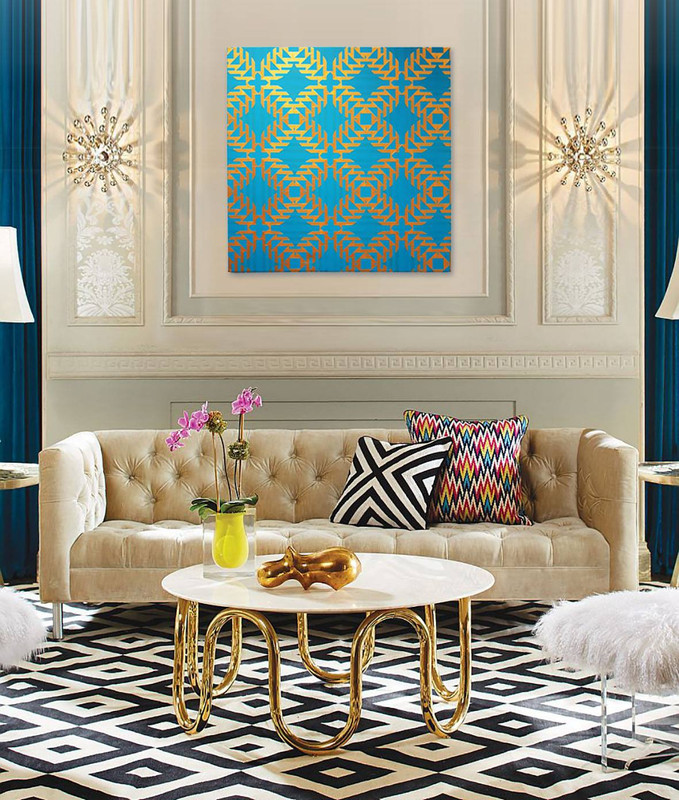 'Convergence II'
metallic gold & turquoise flashé (acrylic) on canvas
90cm x 90cm
13.09.19
I feel so honoured to have been selected for The NZ Contemporary Art Exhibition; currently showing in Beijing and Chengdu, China! The exhibitions have been a huge success thanks to all the hard work by Ai Gallery, and although I couldn't physically be there for the Openings, my paintings are everything that is ME so I am definitely there in spirit...!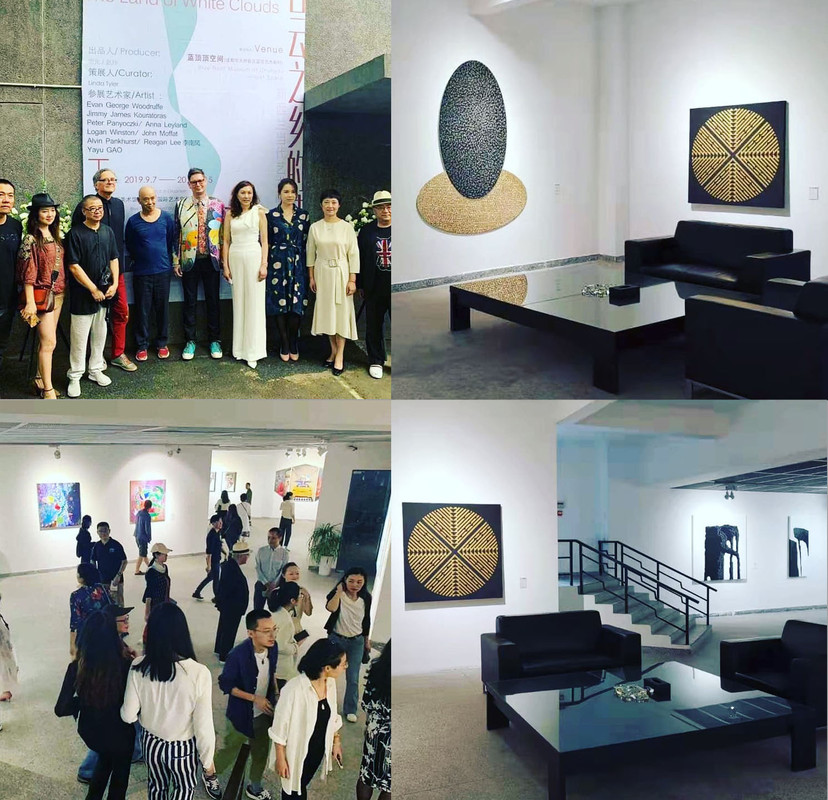 25.07.19
Woohoo I'm finally in and all set up @endemicworld for my 3 day Pop-Up!! It's already been a busy morning here so if you're keen on getting a super sweet deal, pop on through or keep your eye out for my posts!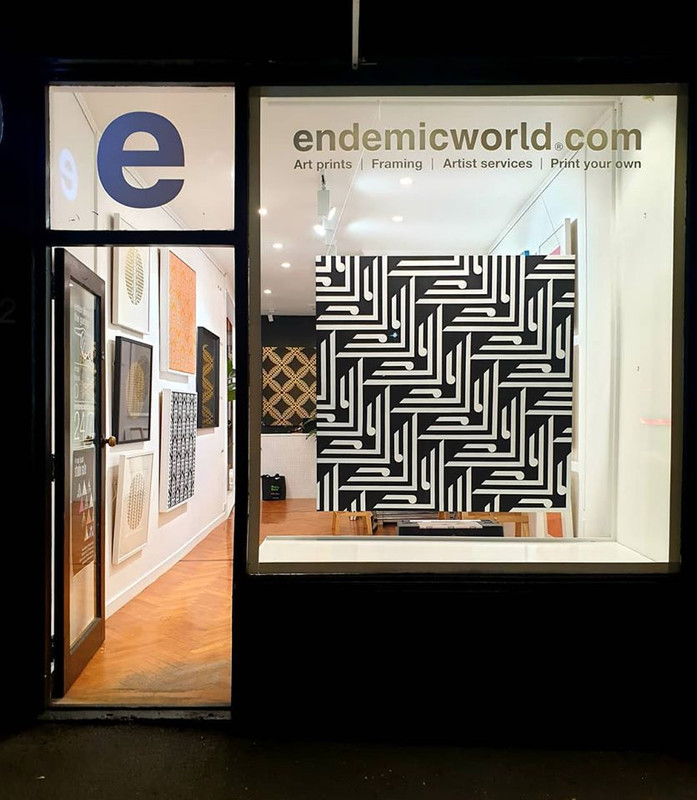 Thurs 25th - Sat 27th July, 10am - 5pm
Pop-up at Endemic World, 62 Ponsonby Rd, Auckland *** 3 DAYS ONLY! ***
20.06.19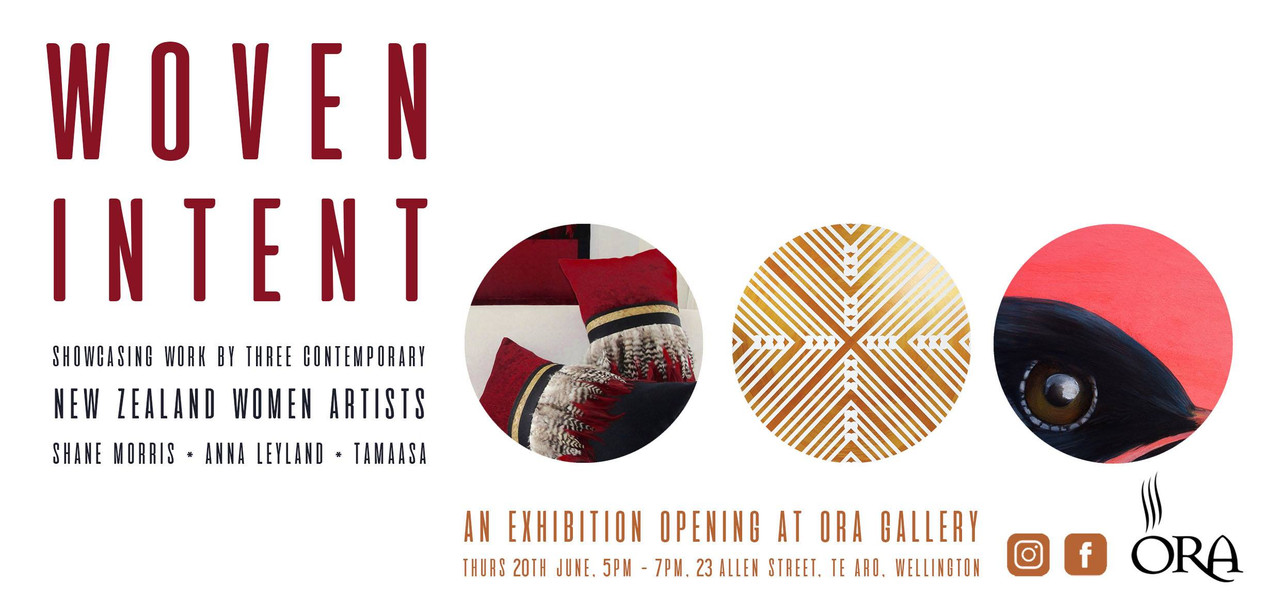 Woven Intent Exhibition opening Thursday 20th June showcasing work by three contemporary New Zealand women artists Shane Morris, Anna Leyland and Tabitha Maxwell AKA Tamaasa.
Exhibition will run 20th June - 28th July 2019
21.06.19
Thank you to everyone that braved the cold and made it along last night to the opening! It was such a wonderful night filled with beautiful people... and it was such a treat to meet you Tabitha aka @tamaasa_artist & Shane @deep_green_inc... our paths were definitely meant to cross! And a massive thankyou to the team at ORA Gallery, Marissa and Ashleigh you did such an amazing job pulling this all together!
'Woven Intent', on now until July 28th...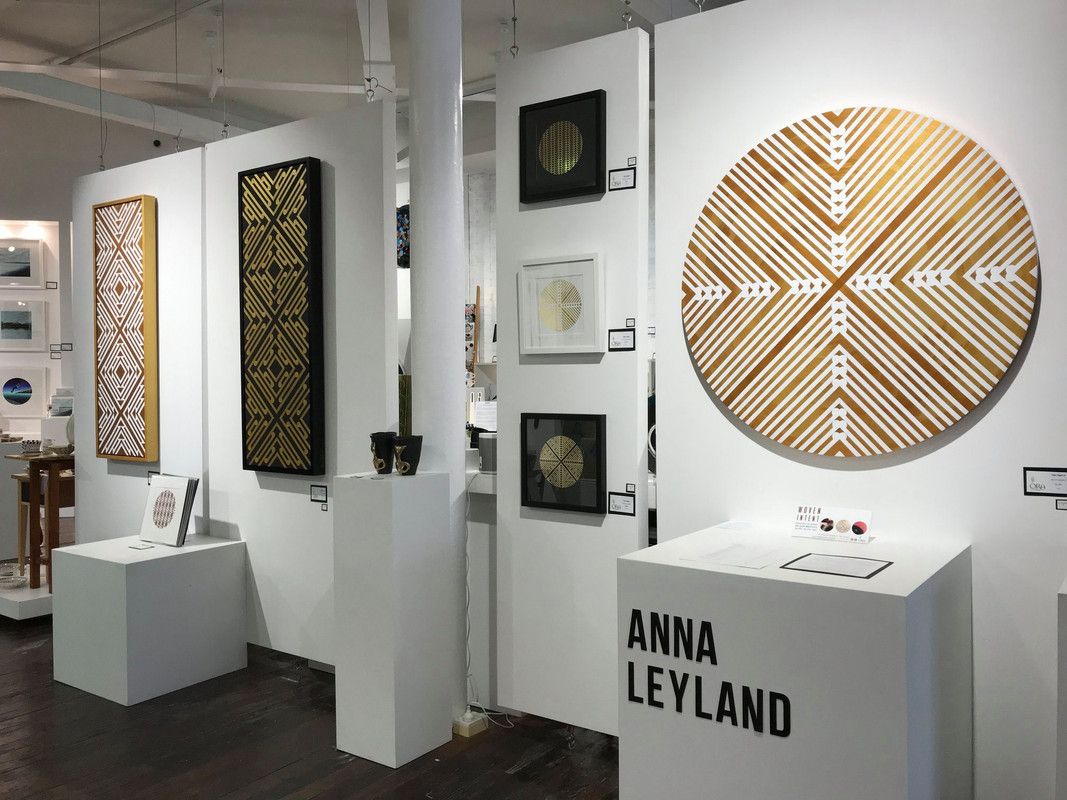 17.02.19
I am very honoured to share that 4 of my works were selected to hang in New Zealand Central, Shanghai, China in 2018! HCreates are an incredible Kiwi led design team in Shanghai and have created a stunning new space that incorporates and combines contemporary NZ Art and design down to every detail... :)
https://www.hcreates.design/
08.01.18
I'm excited to share that I am now represented by the beautiful Flagstaff Gallery in Devonport! Cary has done such an amazing job with the space since taking it over 3 years ago and I am honoured to be hanging in such great company... :)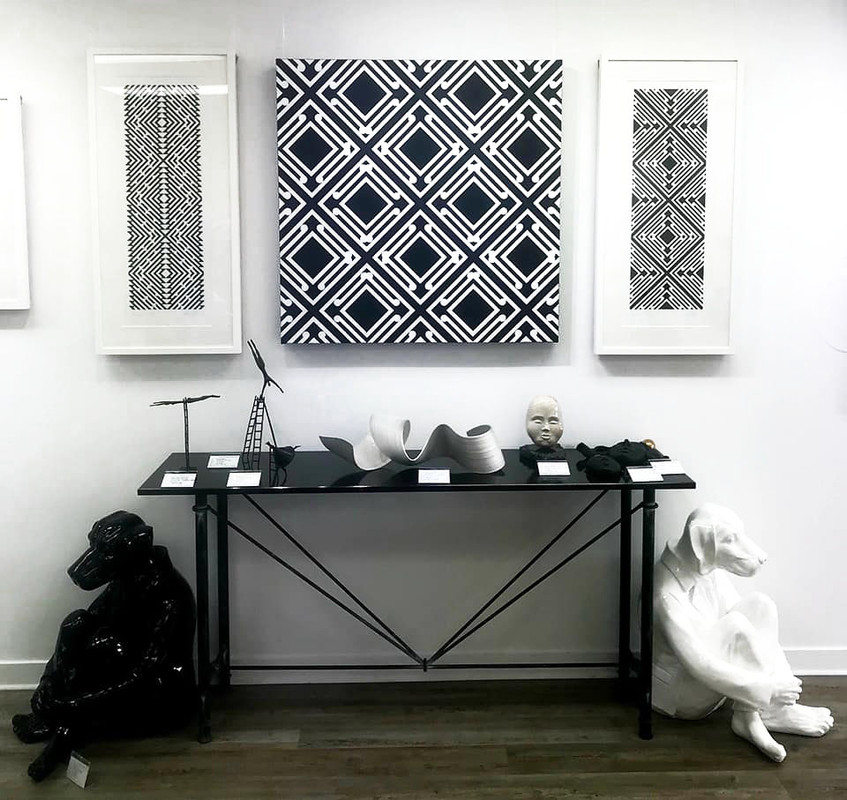 24.01.19
Just before Christmas I was sent these beautiful photos and the very special story about my 'Athena of Aotearoa's' new family and home... Thank you so much Simon and Irene! X
"Athena of Aotearoa was purchased by Irene Palmer after spirited bidding at the 2018 Big Hoot Auction. She will reside at Irene and her husband Simon's property overlooking the Manukau Harbour on theAwhitu Peninsula.
Their property is a part of a very old pa site once occupied by Te Ata – Rehia, a famous Ngati Te Ata chieftainess, who fearlessly protected the Manukau Harbour - and who reputedly had red hair – as has Irene.
Athena - the wise one - having now been returned to her roots - will also keep watch over the Harbour and those in and around it."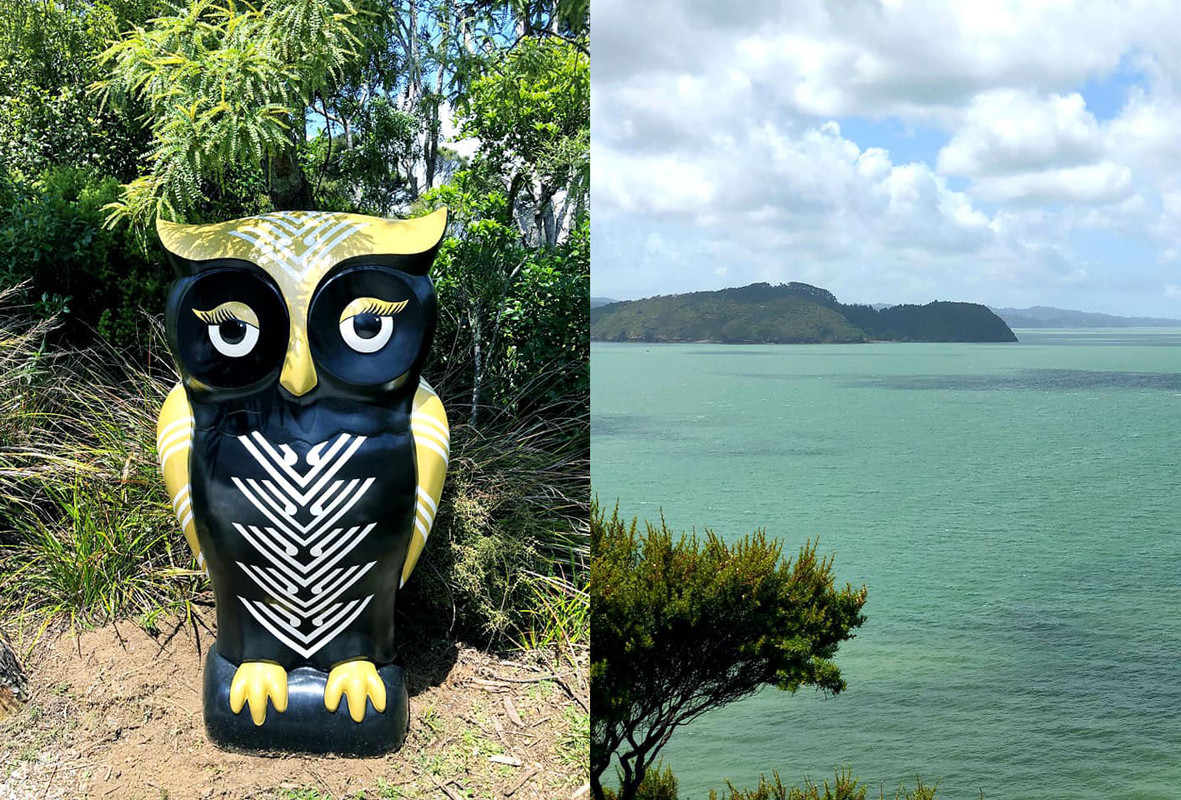 11.12.18
I'm excited to share I've recently had my first publication in an International Art Magazine... thankyou 1340gallery !
14.11.18
Thank you so much to everyone that came to my Opening last night, I appreciate all of your love and support so much... I couldn't live this crazy artist life without it! And a very special thankyou to Nicola Fox and all the team at Allpress Studio, Auckland, that make this possible by providing such a beautiful space to support NZ artists... you guys are amazing thankyou! X
If you would like to take a walkthrough of my show, follow the link to the video below :)
https://www.facebook.com/annaleylandartist/videos/563012630805263/
13.11.18
The day has arrived! And what a beautiful sunny day it is too! I'm so excited to see you all and celebrate the makings of 'Formation'... see you tonight from 6pm!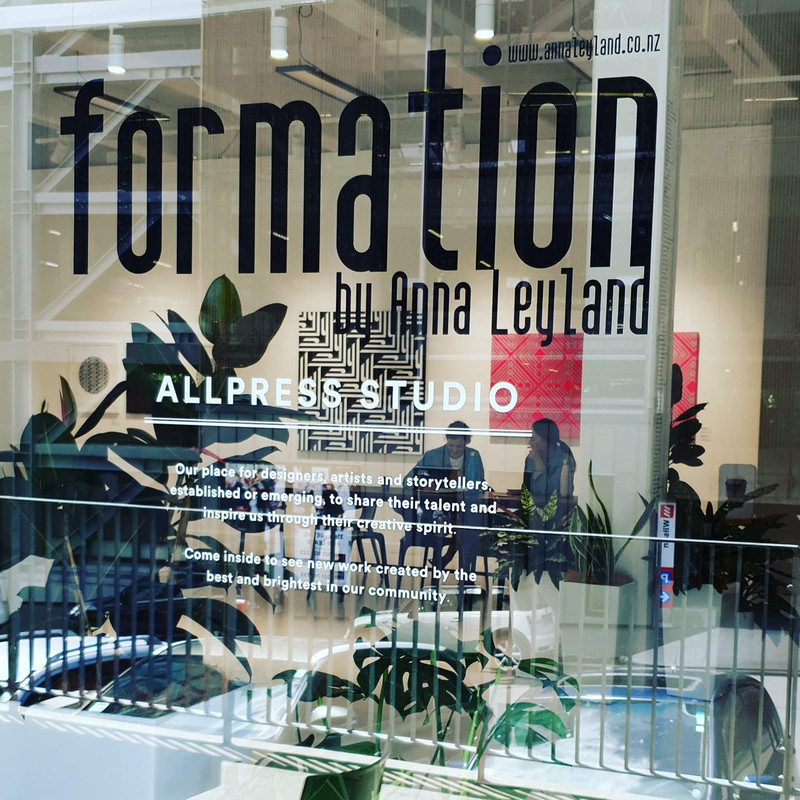 Well I have a very good reason for not posting on here in a while as I have been busy preparing for my next Solo Show!!! I am so excited to share my new works with you and would love to see you there... Opening Night is Tuesday 13th November, 6pm at Allpress Studio, 8 Drake St in Auckland City!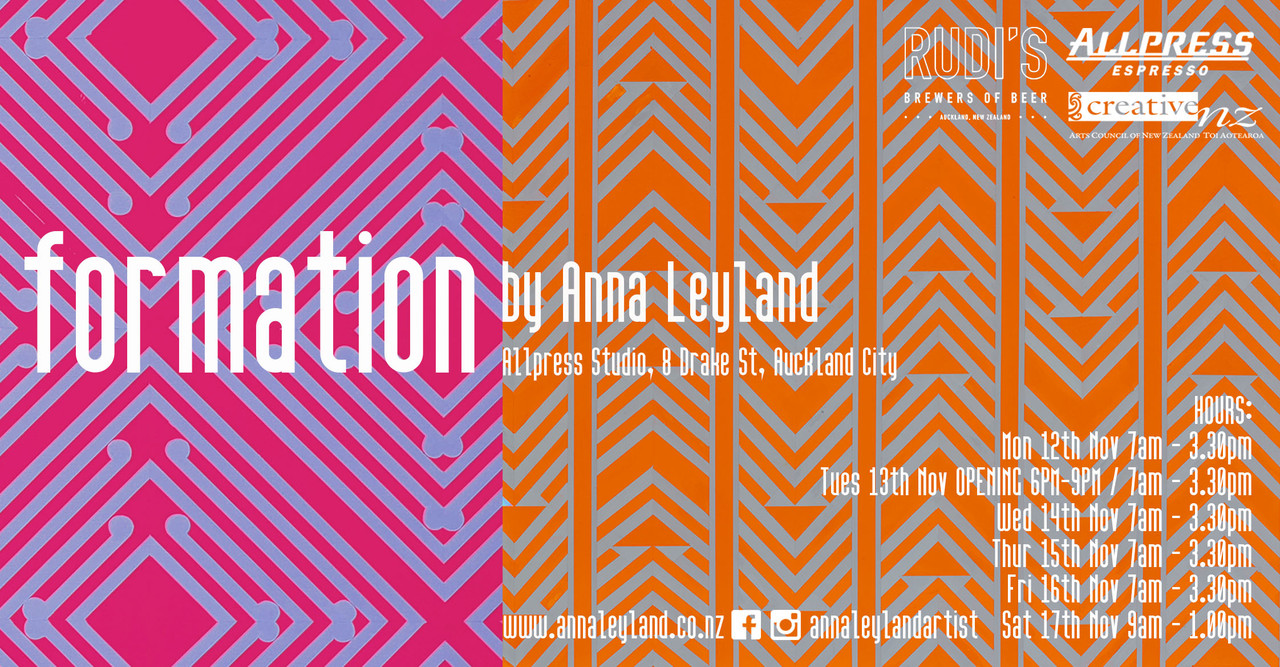 I am proud to present my 4th Solo Exhibition, 'Formation' at Allpress Studio, Auckland. This new body of work continues to explore my perception and celebration of multiculturalism in Aotearoa, utilising personal patterns and symbolism that represent my son, my friends and families' diverse cultures. The development of my personal style brings a new theme of energy, expressed through colour and moving beyond my self-imposed restrictions of circles and symmetry. 'Formation' explores a new, exciting direction of cohesive play and balance between colour, pattern, and energy...
HOURS:
Mon 12th Nov 7am - 3.30pm
Tues 13th Nov 7am- 3.30pm
**OPENING NIGHT 6PM-9PM**
Wed 14th Nov 7am - 3.30pm
Thur 15th Nov 7am - 3.30pm
Fri 16th Nov 7am - 3.30pm
Sat 17th Nov 9am - 1.00pm
www.annaleyland.co.nz
facebook.com/annaleylandartist
Instagram: annaleylandartist
13.09.18
Earlier this year I was commissioned to do a very special job for Sofitel Queenstown and I'm so excited to finally share it with you!
As featured in the latest Air New Zealand in flight magazine, 'Kia Ora.' "Sofitel Queenstown Hotel and Spa's lobby and reception has had a glamorous makeover that reflects both the hotel's French flair and its unique location. The star of the show is the art installation 'Formation in Gold', a beautifully embellished 100-year-old Steinway piano by contemporary Kiwi artist Anna Leyland."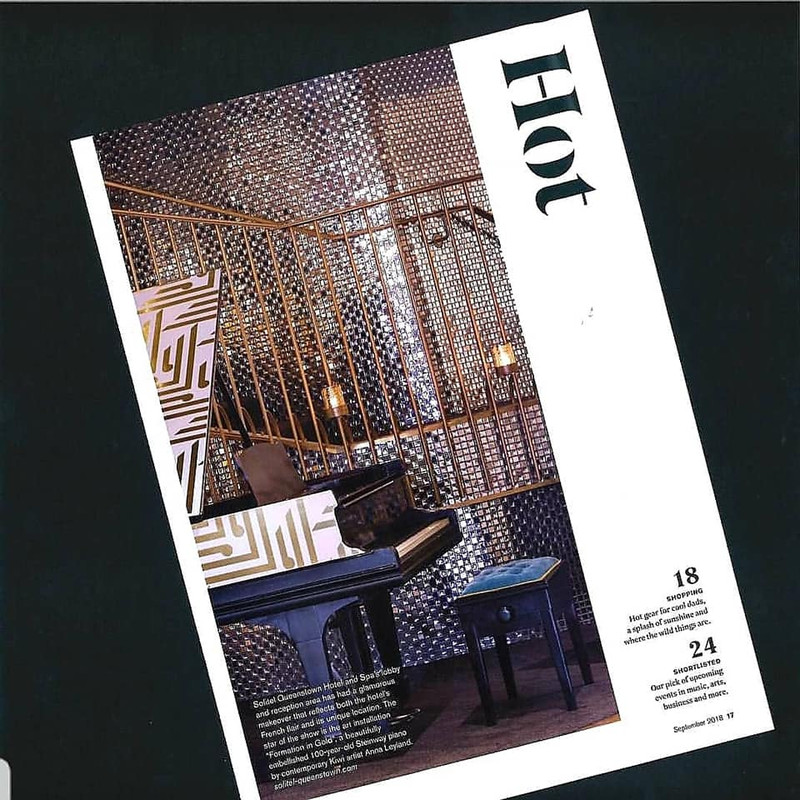 08.06.18 It's always so exciting to see where my works end up and view them in situ... A client just sent this through of my painting 'Ascension' which they purchased last year at my solo exhibition at Allpress Studio! (this has also given me some great inspiration for my next solo show coming up at Allpress Studio in November...)
'Ascension'
acrylic on canvas
130cm x 130cm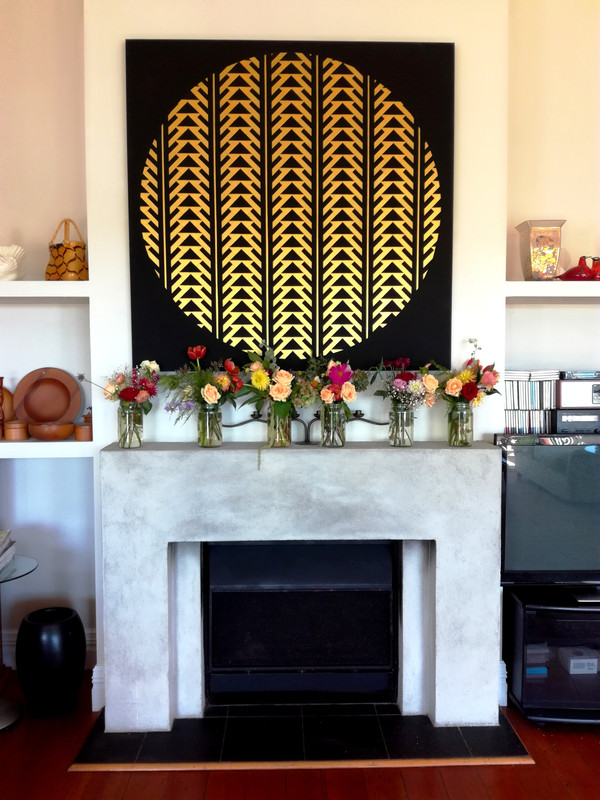 29.05.18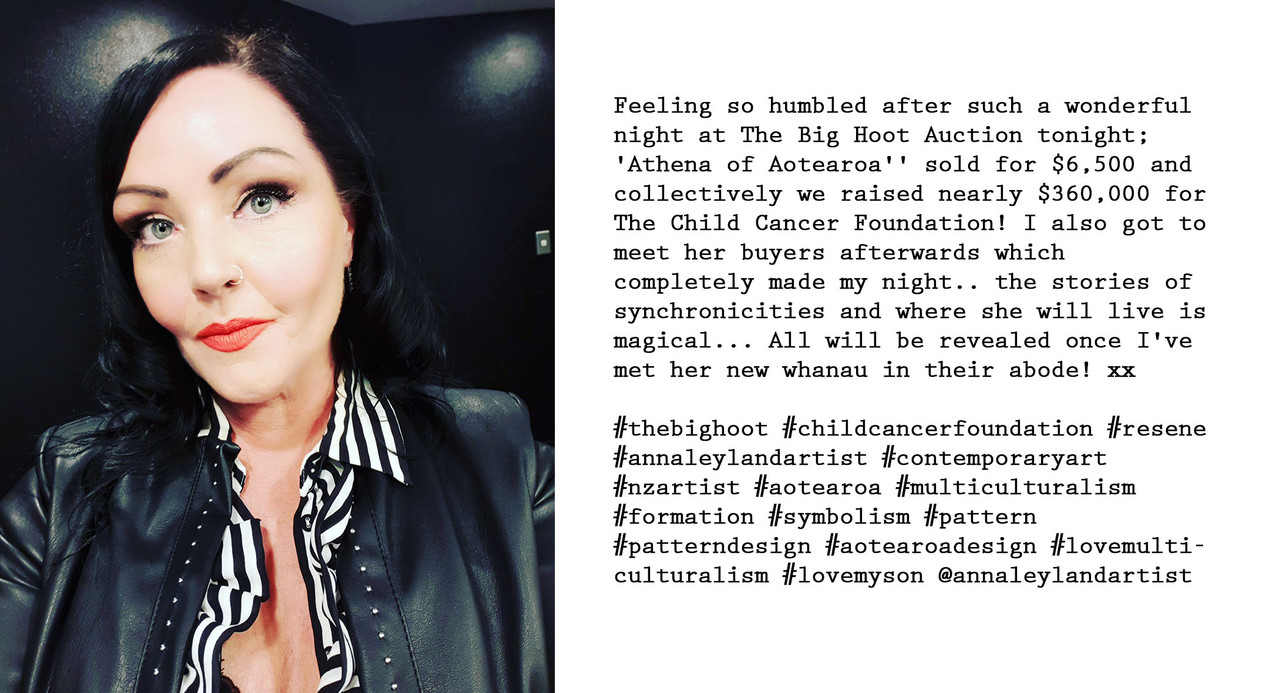 22.05.18 Hey lovelies! 'Athena of Aotearoa' along with her whanau from the Big Hoot Auckland 2018 trail have now flown from their perches but there is one last chance to see them all! This weekend you can come see them all together at the Aotea Centre from Fri 25th to Sun 27th May, 10am-5pm! Snap a sowlfie with your favourite owl and see the owl artworks you haven't managed to visit. There will also be face-painting and other fun activities for the whole family! After the Farewell Weekend, the owls will be auctioned on Tuesday 29 May to fundraise for Child Cancer Foundation!!! So if you have followed Athena's journey and would love her to have her forever home with you?? Please follow the link below and register NOW for the auction!!! www.thebighoot.co.nz #thebighoot #childcancerfoundation #resene #annaleylandartist #contemporaryart #nzartist #aotearoa #multiculturalism #formation #symbolism #pattern #patterndesign #aotearoadesign #lovemulticulturalism #lovemyson @annaleylandartist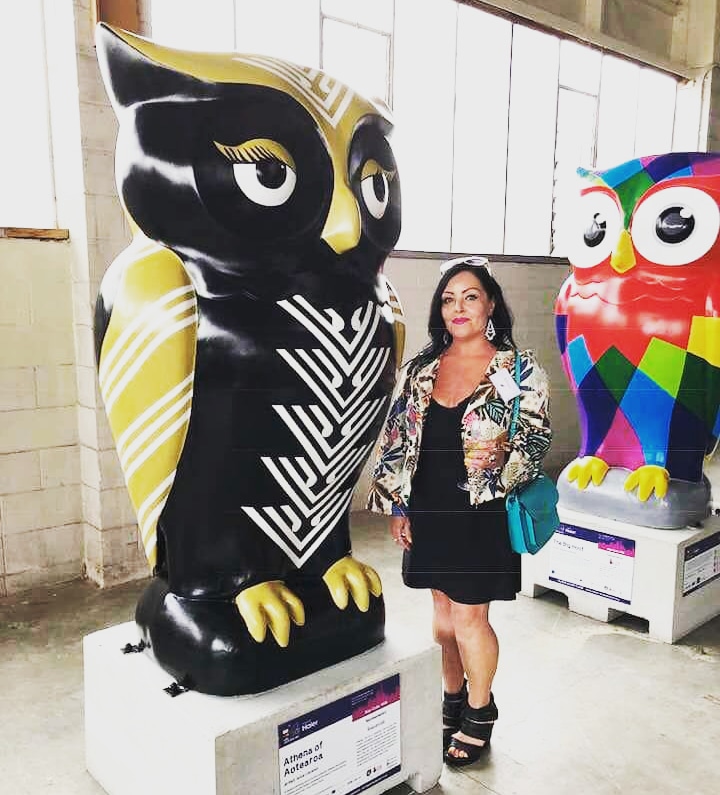 01.03.18 So another awesome thing that happened this week... I was selected by Resene (who are one of the main sponsors for the Big Hoot Auckland 2018) for an interview about being an Artist, what my work is about (in brief!) and my inspiration behind the design for 'Athena of Aotearoa'! It will be featured in this month's Habitat magazine... Thankyou Resene!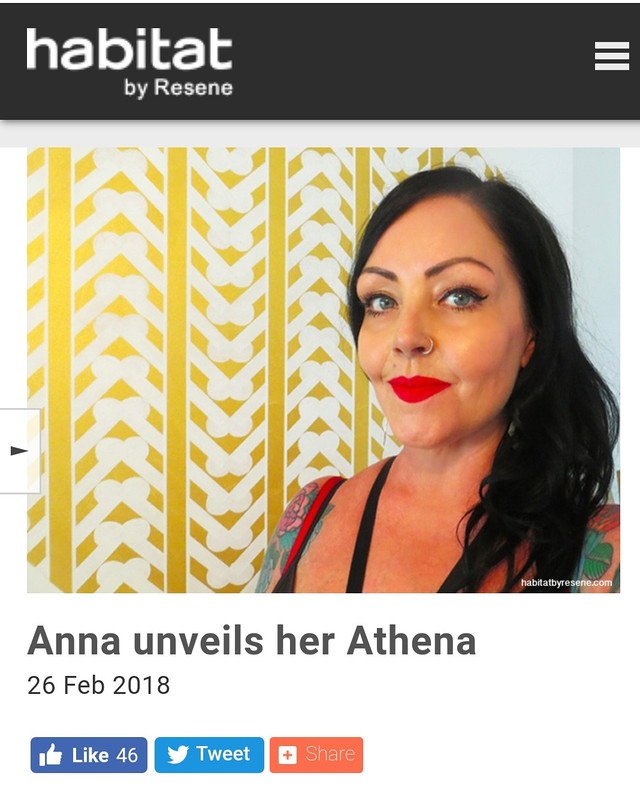 Here's the link: http://www.habitatbyresene.co.nz/blogs-people/anna-unveils-her-athena
28.02.18 So after a very long wait, I can finally release 'Athena of Aotearoa'! It was a fantastic launch for the Big Hoot Auckland 2018 last night and was so great to meet some of the amazing NZ Artists and Sponsors. You will find 'Athena' in Freyberg Square (cnr of High St / O'Connell St) along with 46 other beautiful Ruru's scattered throughout Auckland City for the next 9 weeks! :) This is all for an amazing cause fundraising for the Child Cancer Foundation, so make sure you pick up a trail map and keep tabs on your favourites for the Auction on May 29th in Aotea Square...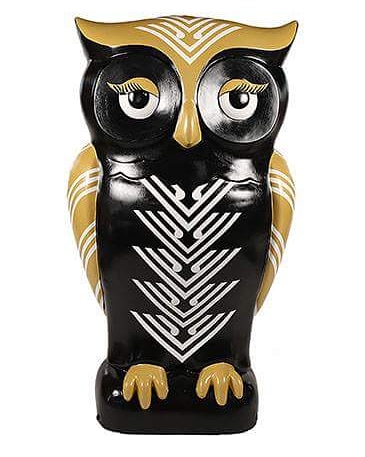 21.02.18 Only 10 days to go lovelies and I'm excited to share a sneak peek of 'Athena of Aotearoa'! You will find her sitting pretty in the CBD as part of The Big Hoot, kicking off on March 3rd... Get your walking shoes ready for the trail, it's up for 6 weeks and there's going to be 46 Owls hiding throughout Auckland City! And all for an amazing cause fundraising for the Child Cancer Foundation​... :) https://www.thebighoot.co.nz/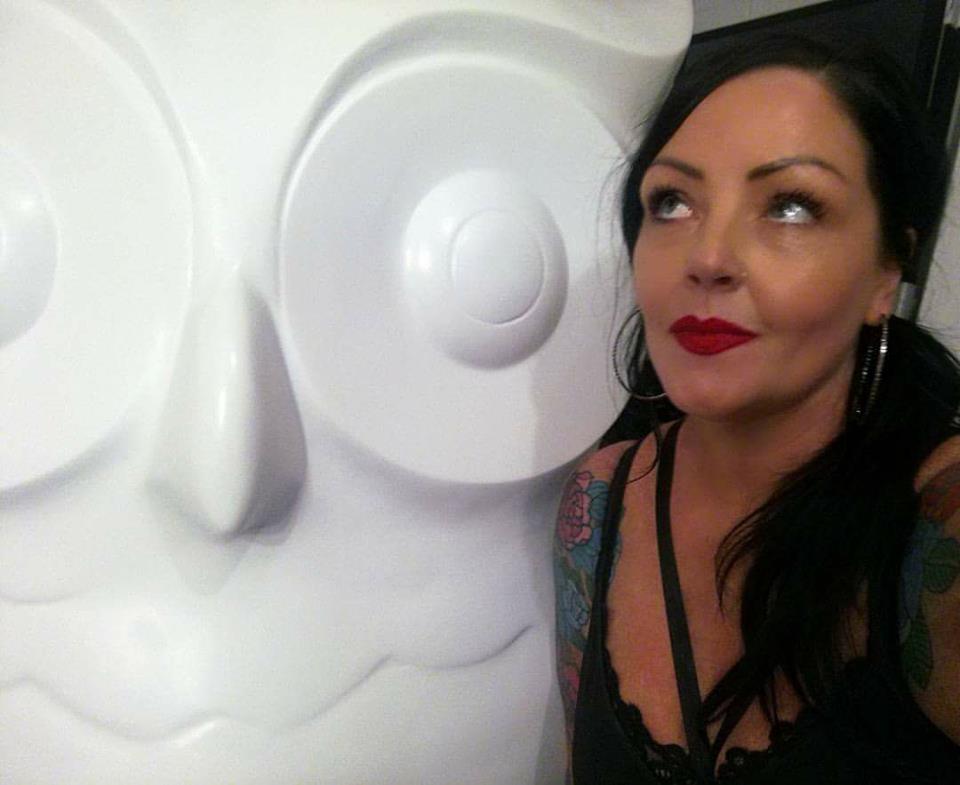 11.02.18 Well here we are at the beginning of a new year and I'm soooo excited about some amazing opportunities ahead including two solo shows!! Last week I submitted my first application for Creative NZ towards my next Solo Show in September at Allpress Studio... I feel empowered from having to put my visions into words.... for me it's 1000 times easier to express myself visually!! Here is a very small excerpt...... "I am relevant to change that is happening right now in respect to changing opinions artistically and culturally. I am not Maori, nor am I Pasifika, but I have bred my son (part fijian) and immersed myself in Maori culture through my friends, family and respective Maori Art peers......My works are directly influenced by the multicultural heritage of my son and I; Fijian, Wallisian, Futunaan, Scottish, Hungarian, English and Kiwi. I have taken personal symbols and patterns from these different cultures and developed into my own, which then tell my story. My works are culturally diverse and inherently attract a diverse audience..... My voice, my perception, my work is finally being accepted and respected. It is time for me to tell my story. It is time for me to convey my point of view through my works, which are so relevant to the positive movement of respect for multiculturalism within Aotearoa in 2018....'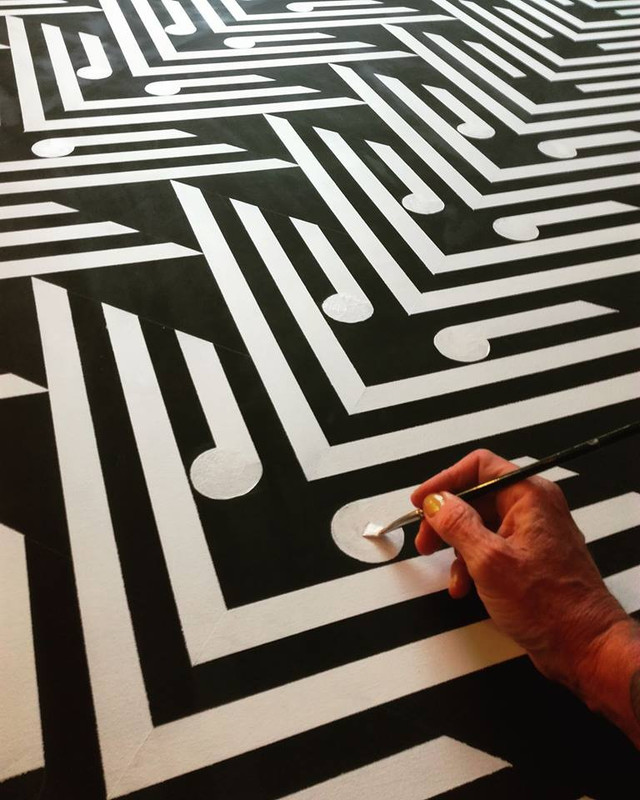 23.09.17 I'm so excited to be part of Auckland Art Week this year... and what better place to have a Pop-Up Show than in Ponsonby Central!! See you there in 2 weeks lovelies!! :) 'SENTIENT' / 9th - 15th OCTOBER 10am - 5pm / SHOP 8 / PONSONBY CENTRAL 136 - 146 PONSONBY RD / PONSONBY / AUCKLAND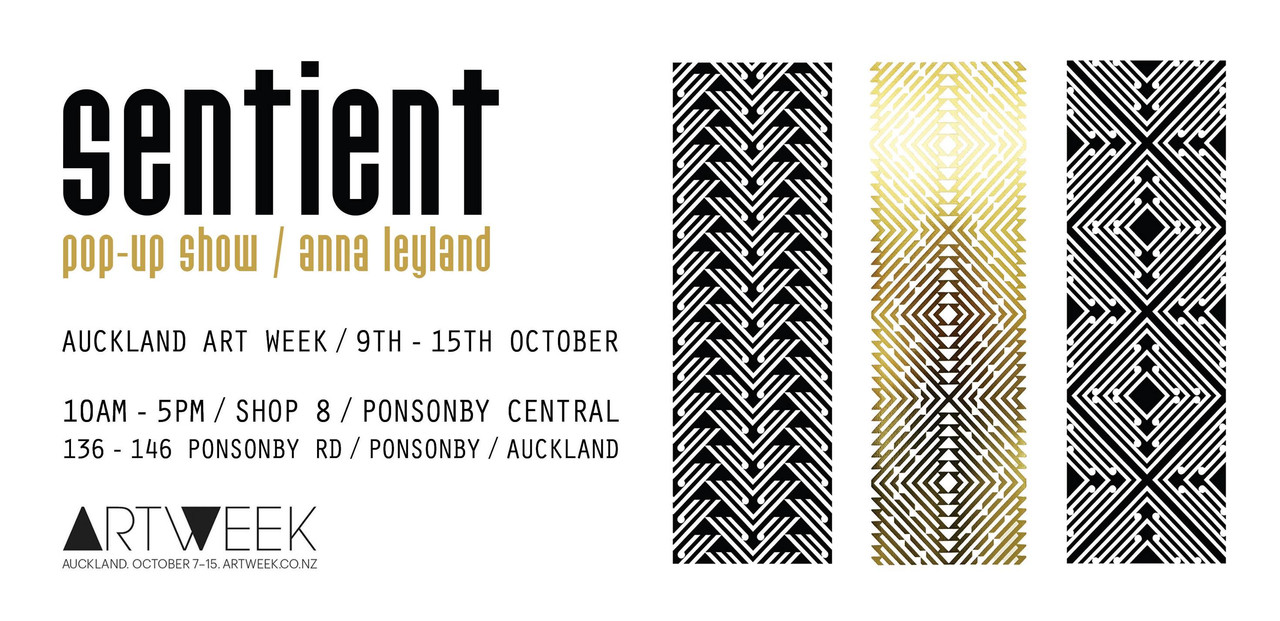 23.08.17 Here's a video made on my Opening Night from my latest Exhibition! So if you didn't manage to get along or have seen something posted that caught your eye, you'll find it all here! :) file:///Users/Anna/Downloads/eh5v.html
03.08.17 Wow what a week so far, here's today's happenings... Thankyou Paperboy!  My show is up till next Friday the 11th people's... Monday - Friday 9am - 4pm, Sat 9am -1pm, would love to see you... x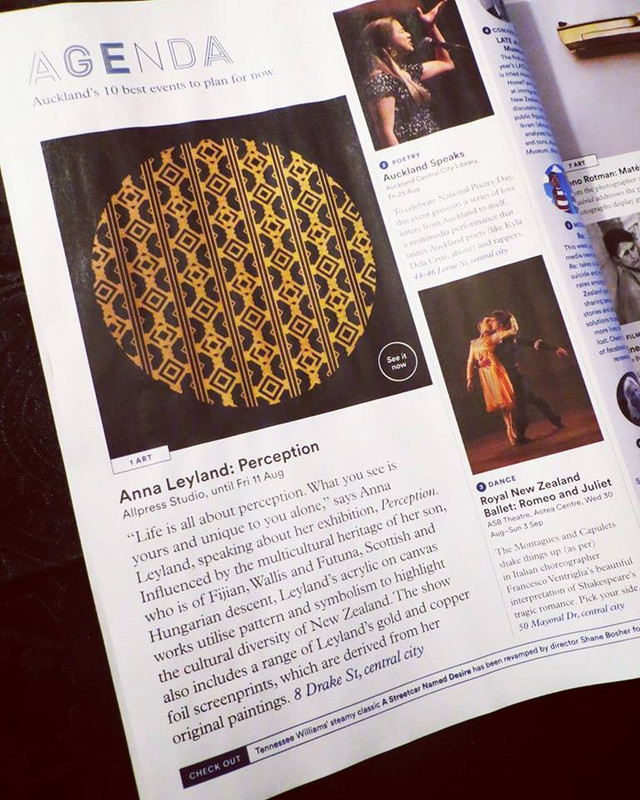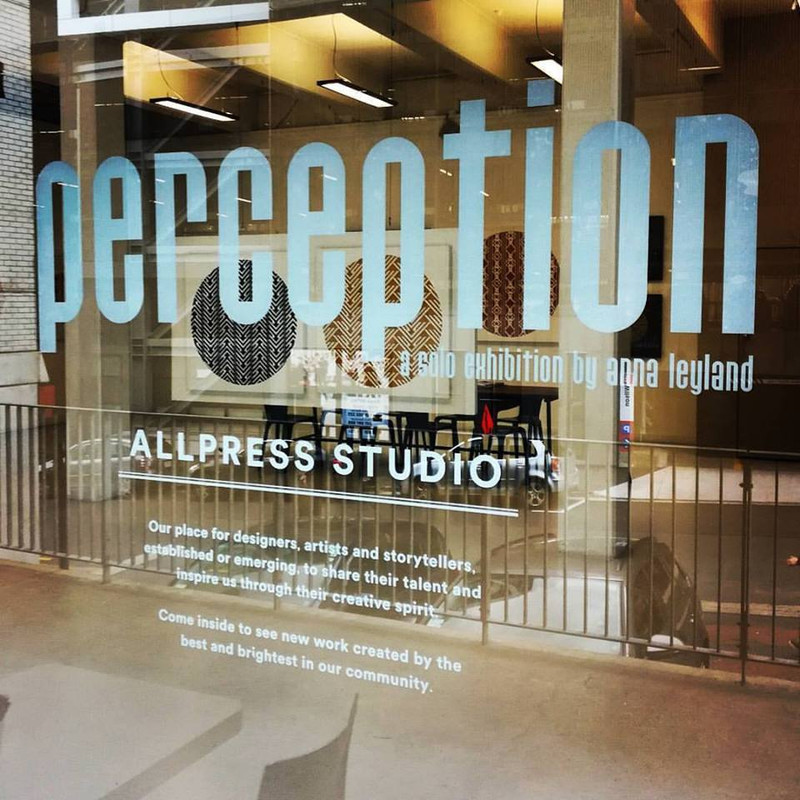 01.08.17 WOW what an amazing night...!!! Thank you so much to each and every single one of you who has been part of this journey and came through last night... A super special thankyou to my girls Jojo, Caffy and Anya for being my arms, legs (and head sometimes lol) the last few weeks; we certainly make an awesome production team!!! I'm forever grateful... Phreon this show wouldn't have happened without your beautiful work and incredible commitment to creating my prints... thankyou so much Heath!!! Homestead Picture Framers for your faultless framing and always going over and beyond to get them finished in time for me... Frames By Daniel for your beautiful custom made canvases... Lothlorien Feijoa Wine for your deliciousness... Kirk for your awesome sounds, Mat and Chris for manning the bar and Mr Grantis for documenting the night... to my beautiful friends and family... I couldn't do this without all of your love and support... to my little man, my no.1 fan... mumma loves you!!! #feelingblessed! X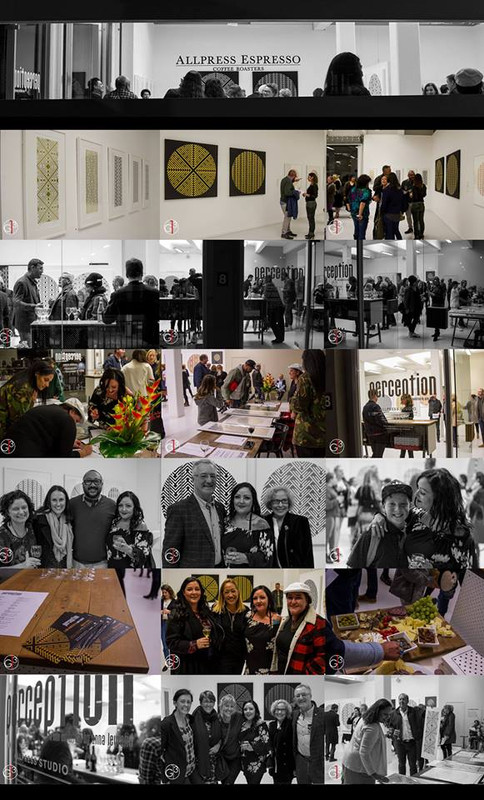 11.07.17 With only 3 weeks to go I am literally breathing, eating and sleeping painting and prepping for my show... ;) here's a sneak peek of one of my new works..... it's BIG! and if you haven't received your invite yet please check your Events folder or P.M. me...! X #soloshow #perception #allpressstudio #openingaug1st #3weekstogo #eeeeeeeek....! X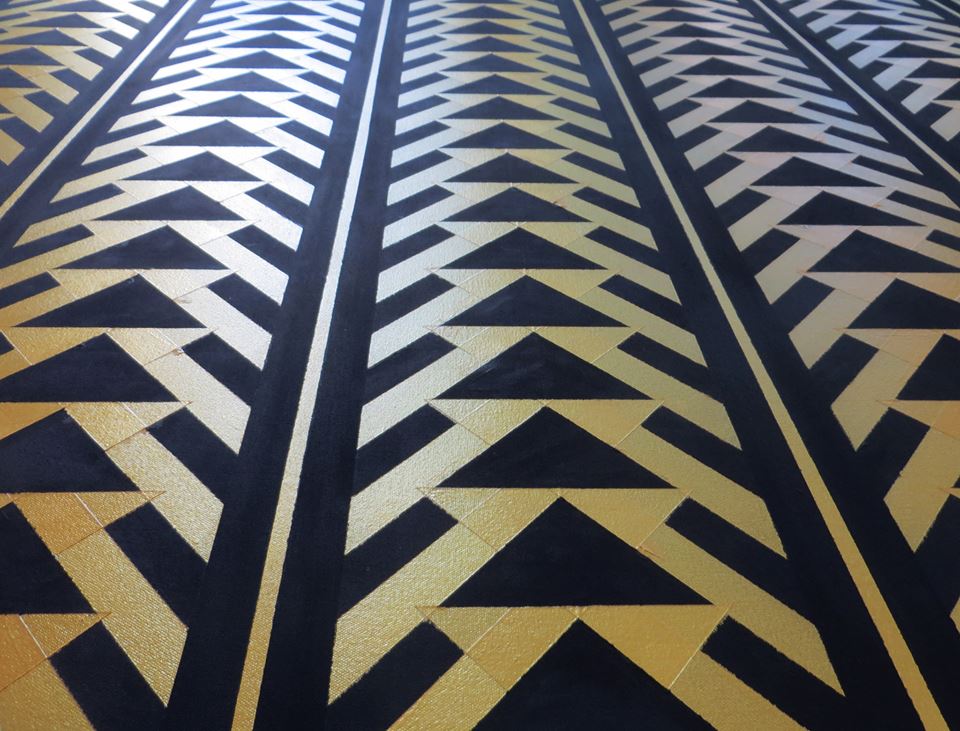 22.06.17 The Denizen released this article yesterday and I'm humbled to see one of my works is in this list... Great advertising for my upcoming show! Thankyou so much The Denizen... exciting times.. #feelingblessed 
http://www.thedenizen.co.nz/gallery/art-buy-now-3/
14.06.17 Yesterday was one of those WOW moments for me... a few months ago I received a call from Ponsonby Primary inviting me to come and talk to a class who were studying my work as an artist model for their upcoming Exhibition!! They were so engaged and excited and have produced some AMAZING work so far, I can't wait to see their finished pieces! It just buzzes me out that only 5 years ago I was the teacher using artist models with my students..... thankyou Ponsonby Primary! #feelingblessed #forwardmovement 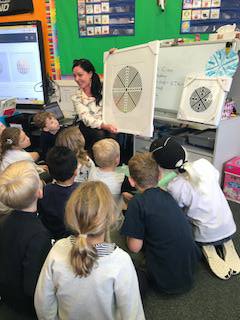 13.06.17 Hey everyone... I've been thinking of a way to warm up this freezing weather and what better way than having a SALE! Something to brighten your home? Your workplace? Or tick off something on the 'gifts' list?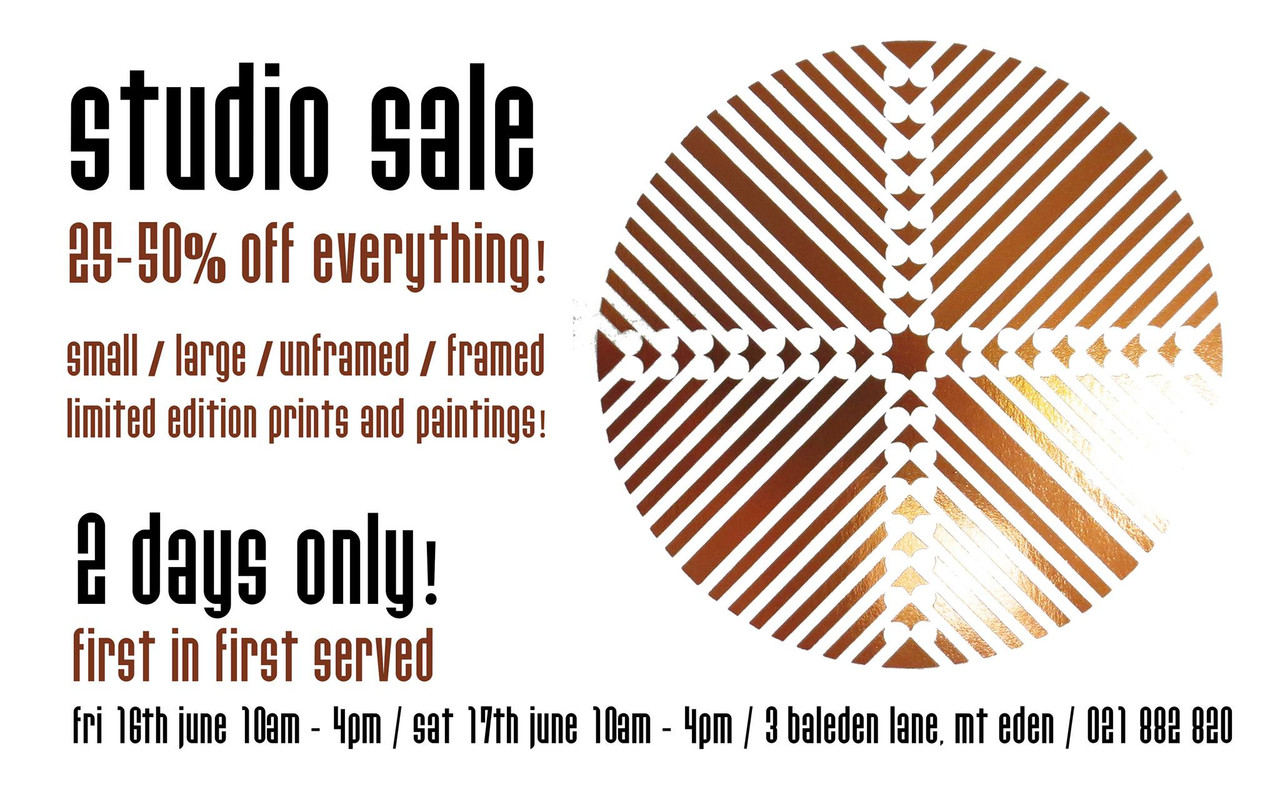 09.06.17 It's always exciting for me to see my work being used outside the home; here is my large 'Woven Bones' copper foil print (100cm x 100cm) featured in the Chivas Regal pop up bar at Harbourside Ocean Bar Grill... it's up for 6 weeks with Dj's and live bands every weekend so pop down for a looksee, it's pretty special!
06.06.17 Wow this year is going so fast!! I can't believe there's only 8 weeks to go to my first Solo Exhibition in Auckland at Allpress Studio! Am super excited but also quite nervous... the pressure is on! I will update sneak peeks of ny new works leading up to the show so check back in... and if you haven't already 'liked' my Artist facebook page, please do so I can send you a personal invite for the Opening!! www.facebook.com/annaleylandartist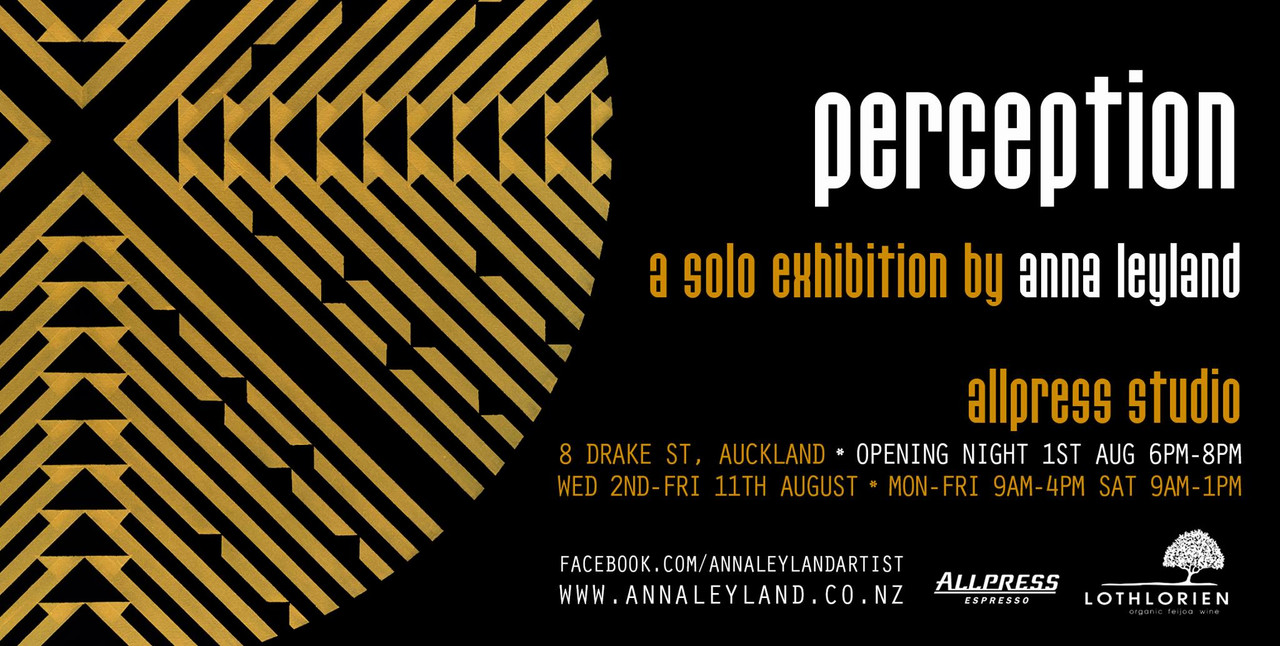 Thankyou to the wonderful Grafton Dental for incorporating my work into your beautiful new space!!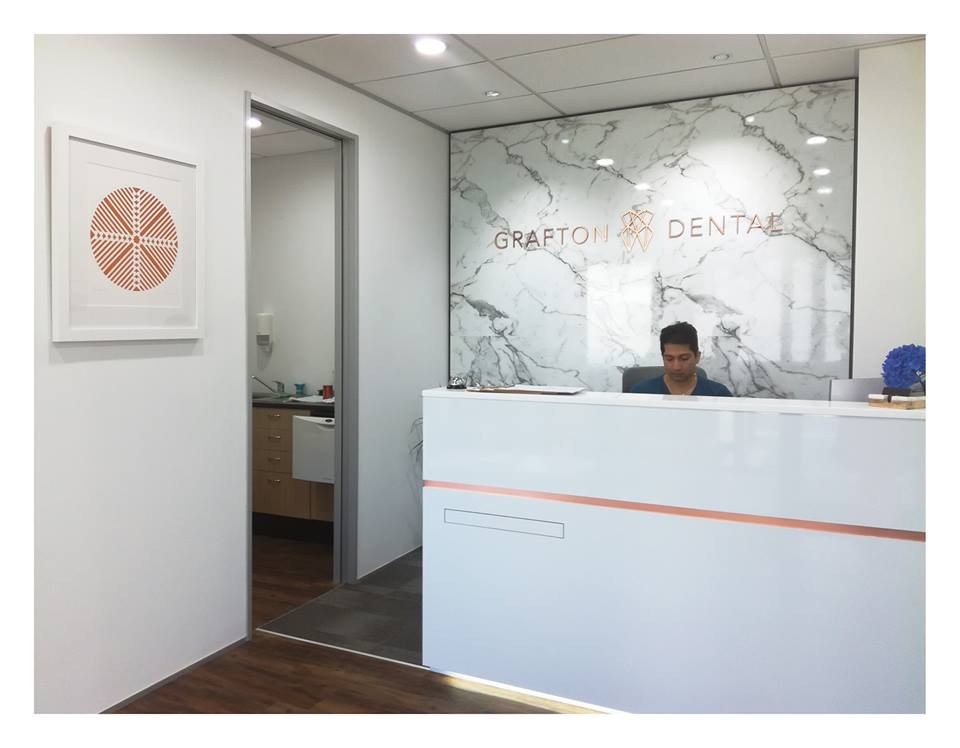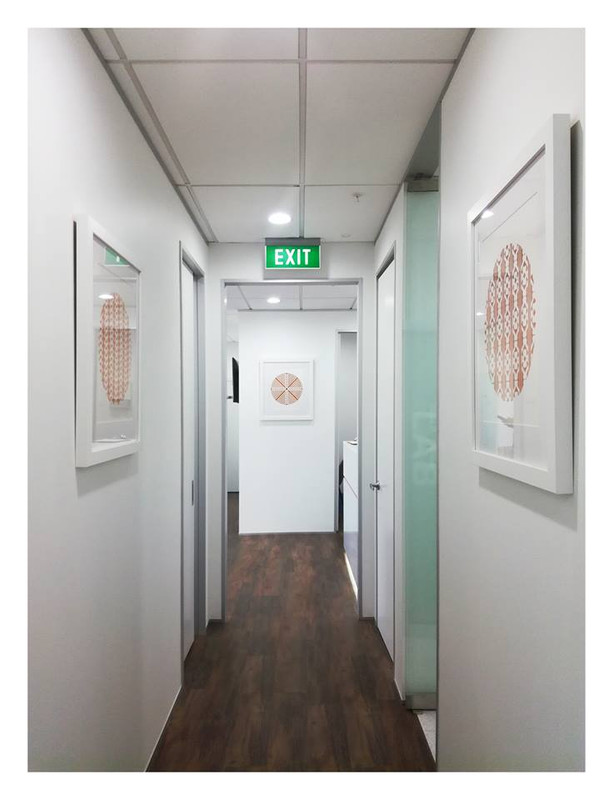 31.03.17
One of the greatest joy's of my job as an Artist is being able to make people happy by creating something they too love and can take with them to view and enjoy for many years, if not a lifetime... Yesterday I had this pleasure with my client Sam Molloy after realising his vision for a logo and subsequently an Artwork to launch his new, up and coming company 'Gnarly Vine Co.' "This is the beginning of an exciting new wine project committed to extraordinary, unconventional, stirring and storied artisan wines from NZ and anywhere else they may be found..."
Sounds pretty exciting to me!!! Thank you so much Sam for the opportunity and the awesome project... I look forward to hearing (and sampling) more about 'Gnarly Vine Co.' in the future! X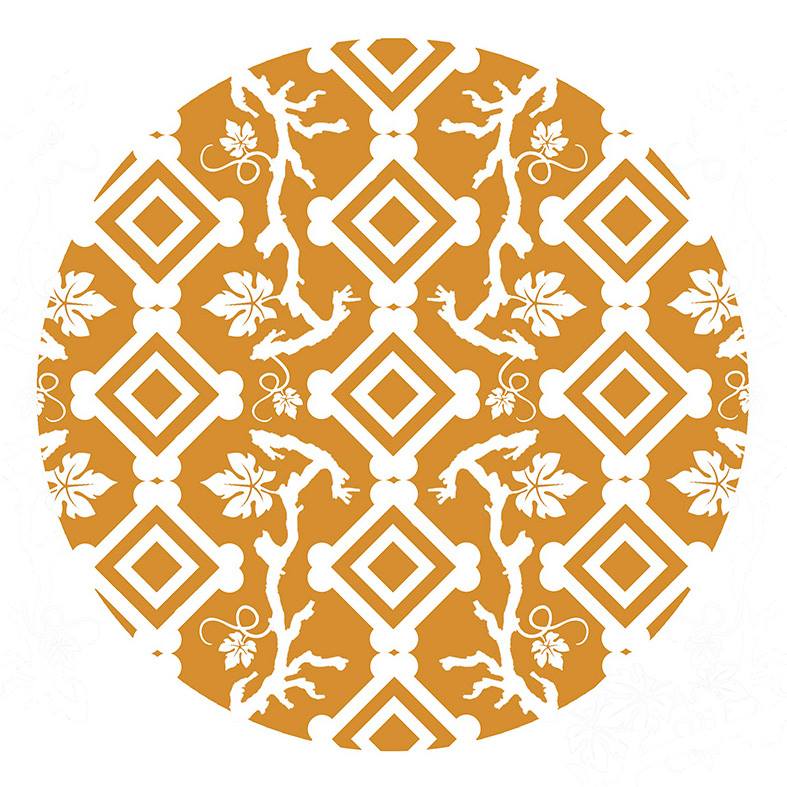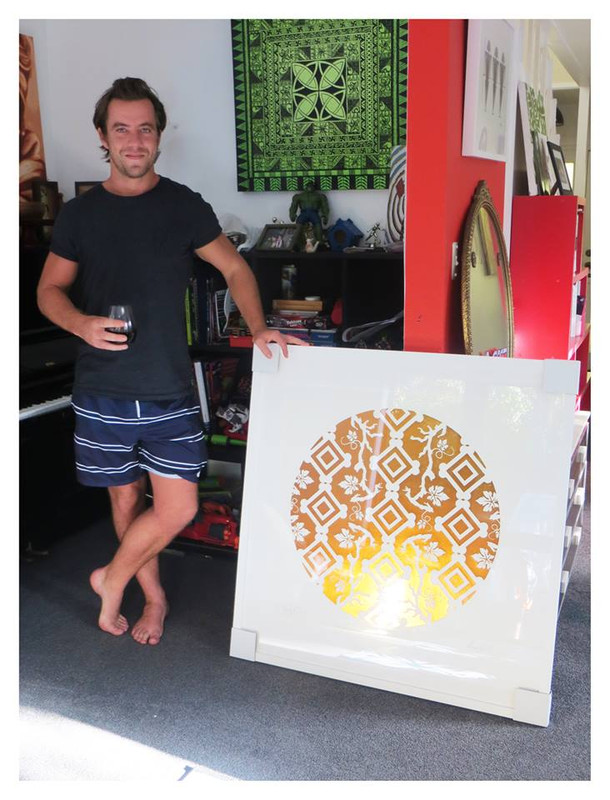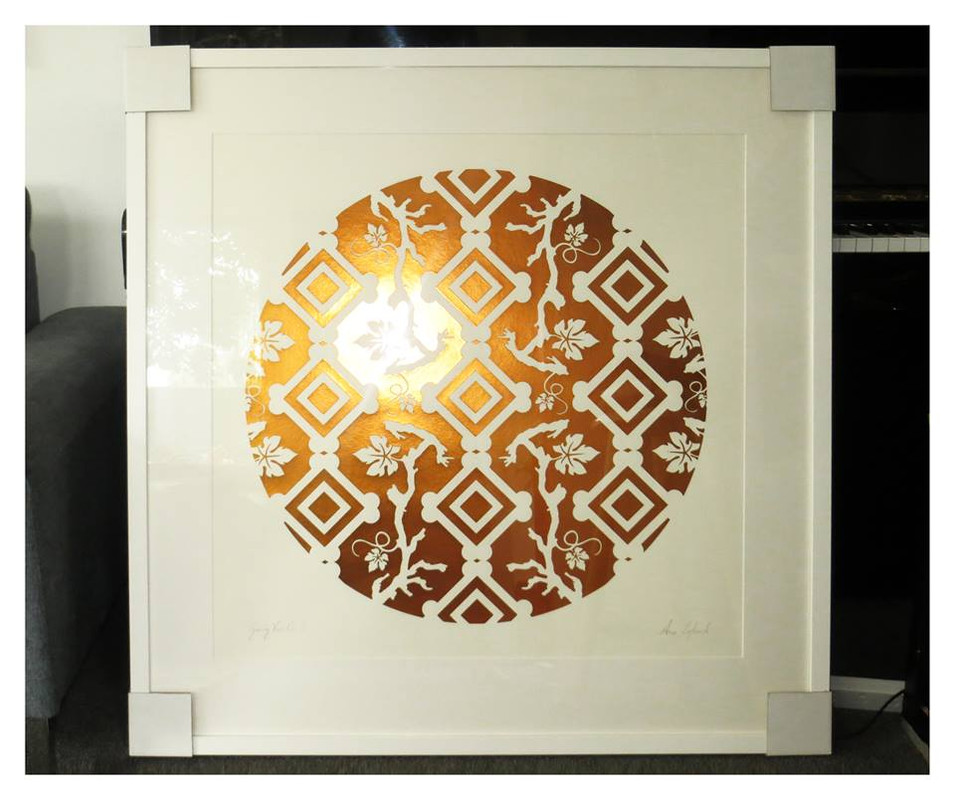 23.01.17 Hey everyone I hope you're having a great week! Thought I would share a sneakpeek of something I'm working on for the Frame Works Art Trail & charity auction happening in April. Frame Works is a fundraising initiative of the Asylum Seekers Support Trust - a charitable organisation that advocates for and supports asylum seekers. I have been fortunate enough to have been selected as one of the featured artists...:)
All of the artworks will be displayed in shop windows in a walkable trail from Britomart to the Library through the Laneways of High St and Lorne St in Auckland City, from the 22nd April, 2017 and then auctioned for the charity! I will post more details closer to the date but in the meantime put it in your diary... :)
http://frameworks.org.nz/artists/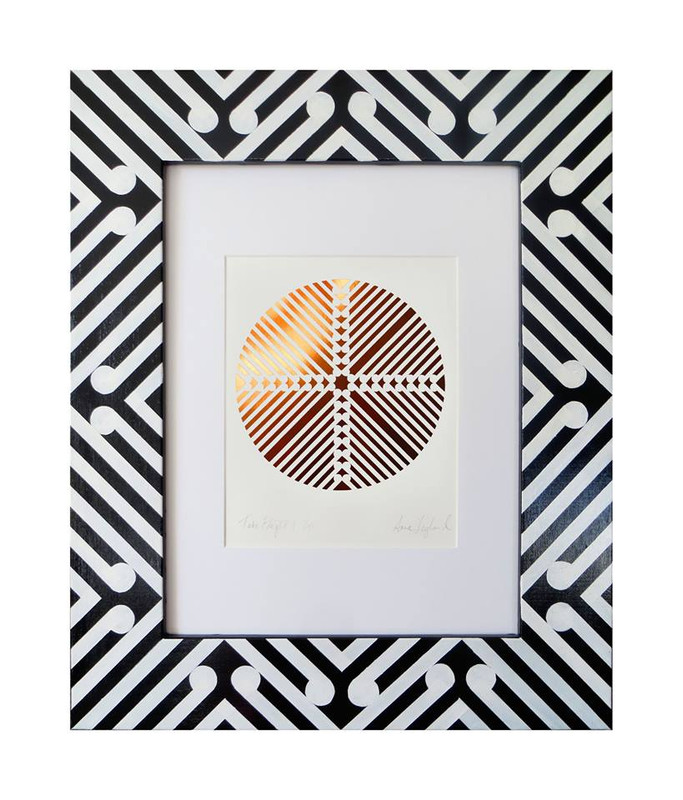 02.01.17 Happy New Year everyone!! I hope you all had a fabulous Christmas and a great start to the year! If you happen to be in beautiful Waiheke in January pop in to The Waiheke Community Gallery, I have 2 large paintings in there as part of their famous Summer Exhibition! I took Darius and my nephew who is here all the way from Suva for a visit... they were very amused by some of the ceramic sculptures there... ;)
Happy customer... Thanks Carl!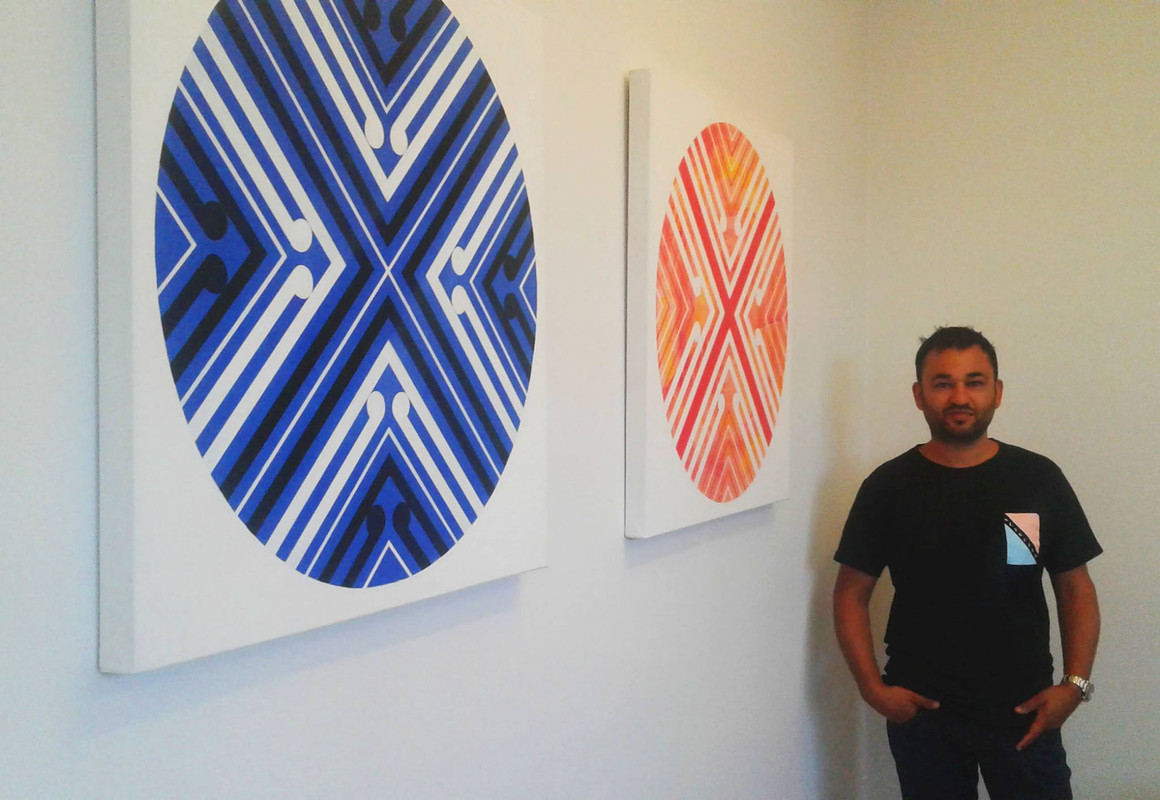 Another happy customer.. Thankyou Narelle!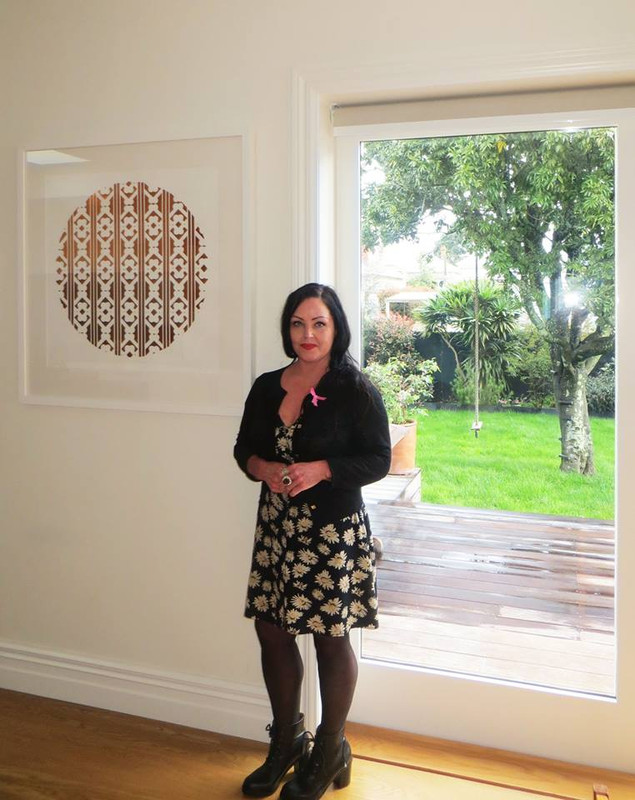 30.08.16 As spring is in the air and I'm feeling productive I thought I better update with the latest happenings with my work...!
A few months ago I was invited by Orcon to be part of their new Designer Series! It's been an amazing opportunity for my work and an exciting new challenge applying my paintings to an object!
https://www.orcon.net.nz/designerseries2016
I was interviewed for VIVA (New Zealand Herald and REMIX mag have just released their latest 'Spring' issue and includes an interview on the designer modem I was commissioned to do alongside Otis, Flox, Askew and Andrew J. Steel! :)
http://remixmagazine.com/making-modems-beautiful-with-orcon/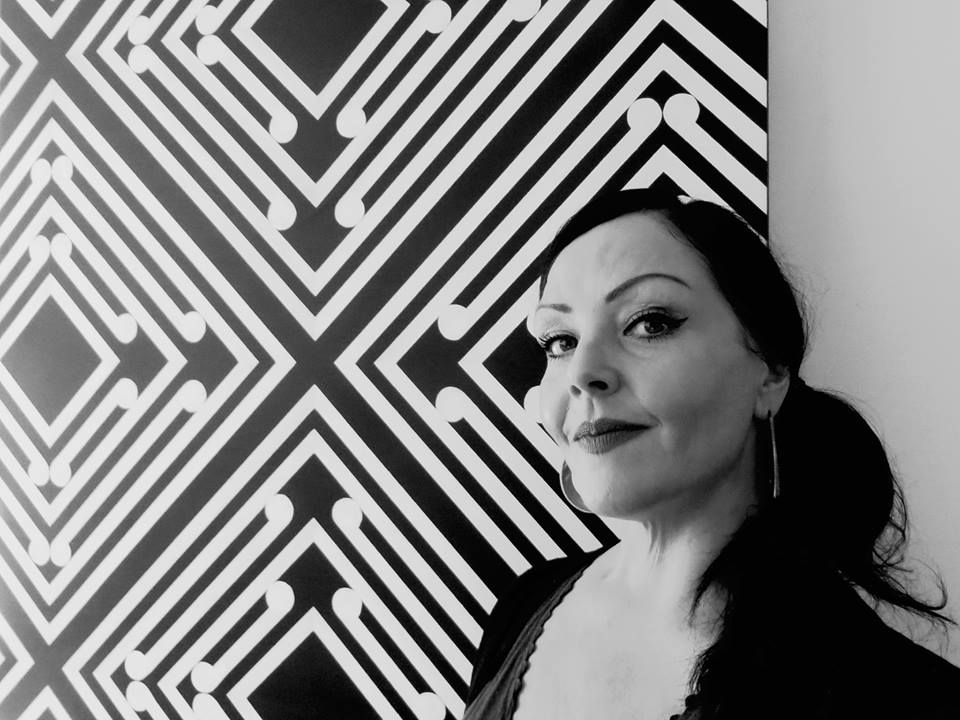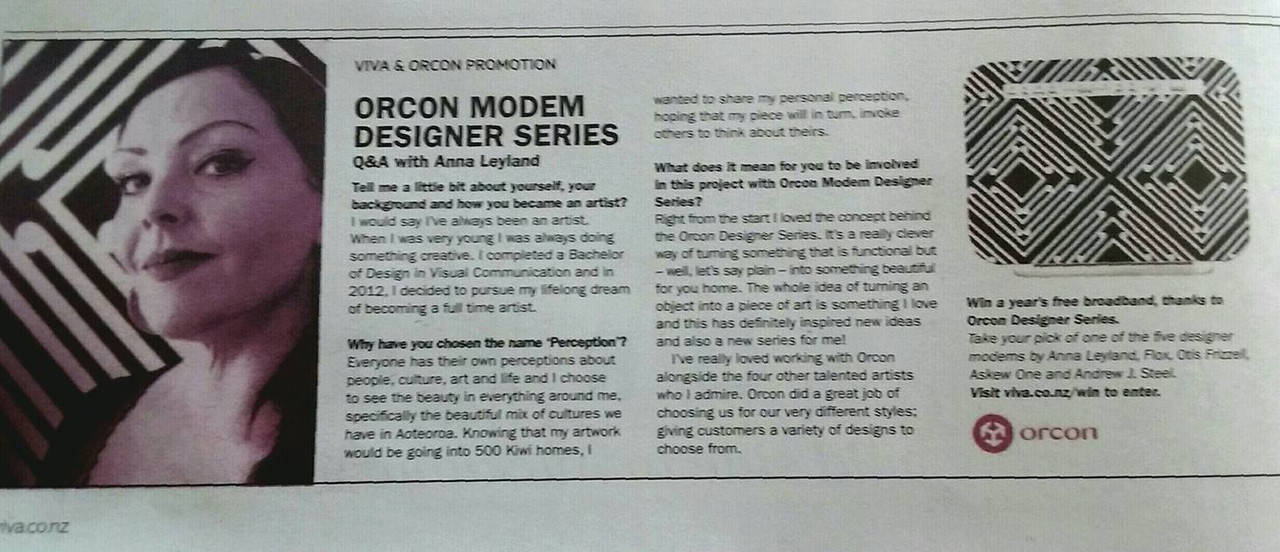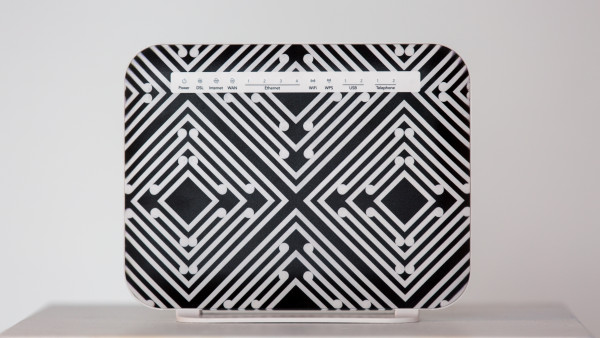 29.08.16 Remix mag have just released their latest 'Spring' issue and includes an interview on the designer modem I was commissioned to do alongside Otis, Flox, Askew and Andrew J. Steel! :) http://remixmagazine.com/making-modems-beautiful-with-orcon/11.06.16
20.08.16 Hope you've all had a great week everyone! Mine's been busy as per... including an interview I did with Anna Reeve! 

https://annareeve.co.nz/2016/08/19/designer-modems-say-what/
11.06.16 Hey everyone! So... 3 months ago I got offered an exciting work opportunity by Auckland City Council to apply my painting/designs to the Wesley Community Centre to help beautify and enhance the space; primarily to engage the community and help draw them in to utilise the Centre! I wanted my concept to reflect the different ethnicities in the Puketapapa Area within my design but to also keep the design authentic to my style. I was lucky enough to be given a lot of freedom which was so awesome and well.... here it is, complete! Thanks to Auckland City Council for giving me this opportunity and to Steve Hodge for bringing me on board. There's more makeover projects in the mix guys so hopefully we can transform these 'tired' spaces into something inspirational for our youth and community to engage in and utilise to their full potential... X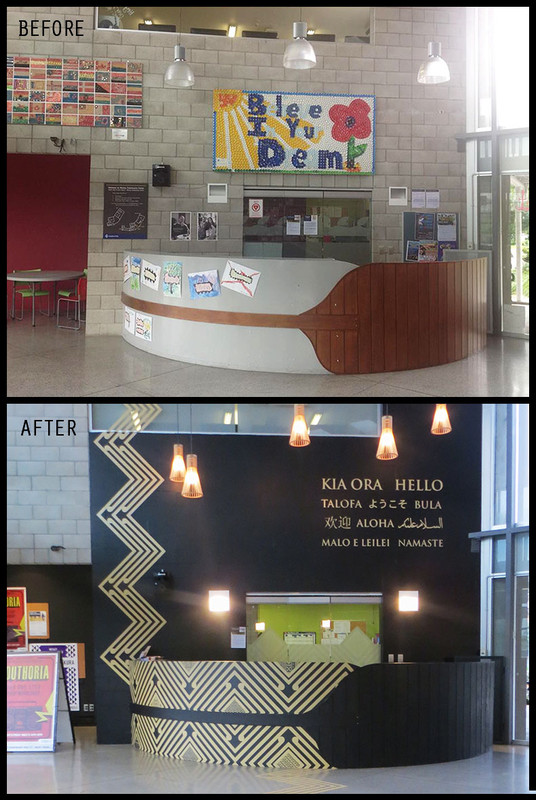 I lovvvve Melbourne... Thanks WHITE NIGHT MELBOURNE for having me!!!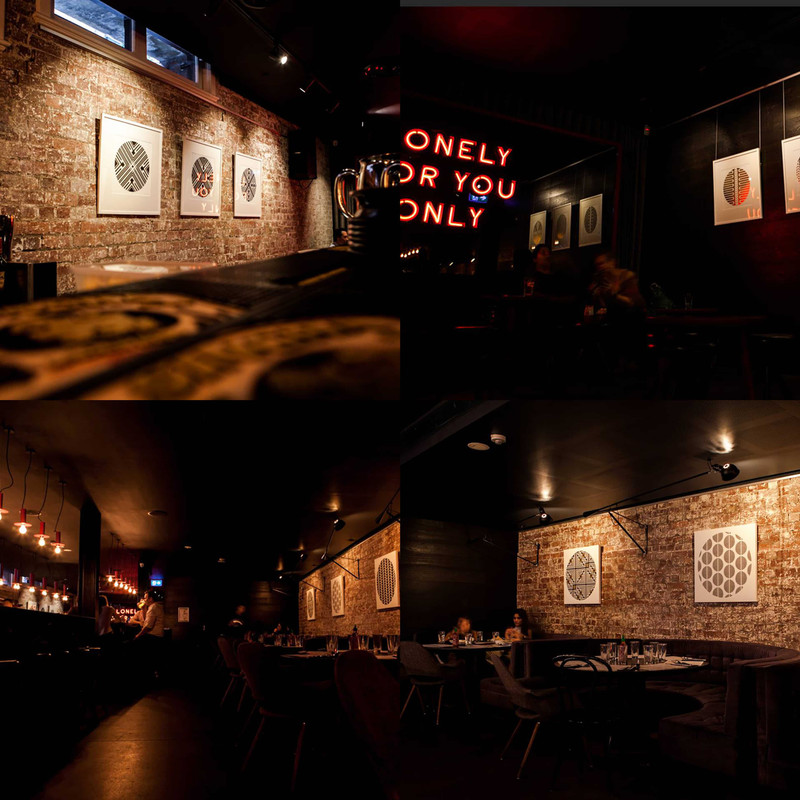 Here is a synopsis of my show which which In Gogo's Little Black Book for all their clients to read... Anna Leyland is a contemporary New Zealand Artist. Utilising pattern making and symbolism, her works discuss the beauty of Multiculturalism, which is so prevalent in Aotearoa, 'Land of the Long White Cloud'. 'Woven Bones' sees her work entering the International stage and is the combination of her two most popular series. The first being 'Discourse' which opens the conversation about the combining of cultures physically, morally, emotionally and often mentally bringing its own challenges; also providing beautiful diversification across genealogies. Her 'Gold' series is based upon her personal journey of taking this conversation to the public. 'Taking Flight' was the first of this series; a celebration of confidence in her work. 'Interwoven' and 'Bones' complete this series by simplifying the concept; blending of cultures and the inner strength that comes from this appreciation, understanding and respect for each individual; the beauty in 'Woven Bones'. And to top this experience off for me... My show was listed on two different sites in Australia as 1 of the top 12 things (out of 100's) to view on the night!! http://onthelistmelbourne.com.au/2016/02/white-night-12-things-to-do-in-12-hours/ http://awol.com.au/melbournes-cbd-is-throwing-an-all-night-public-party-this-weekend/23464 I'm so grateful for everything that has happened thus far in my journey and can't wait for whatever comes next!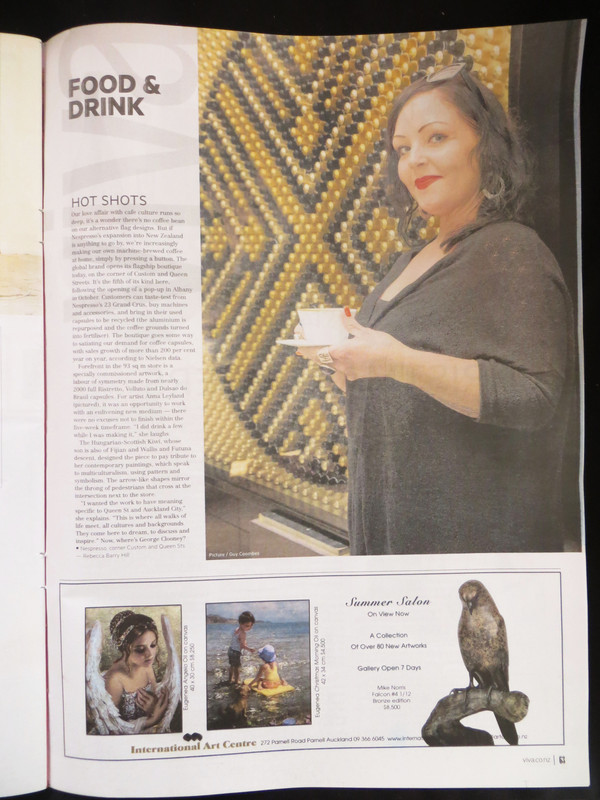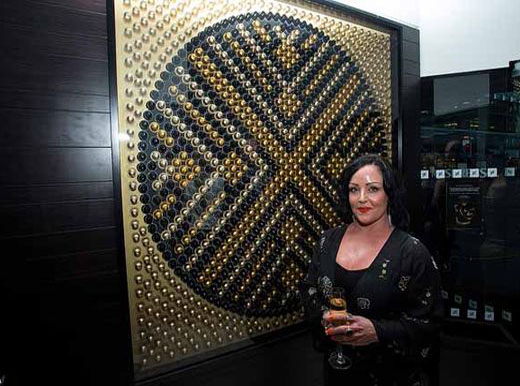 My signature painting 'Discourse' is now my official LOGO!!